And be thankful to those who helped me get here.
I read a lot of blogs and posts about people who are learning to run and are having a hard time. A lot of them ask if it ever gets easier. My answer - I'm still waiting for that day to come.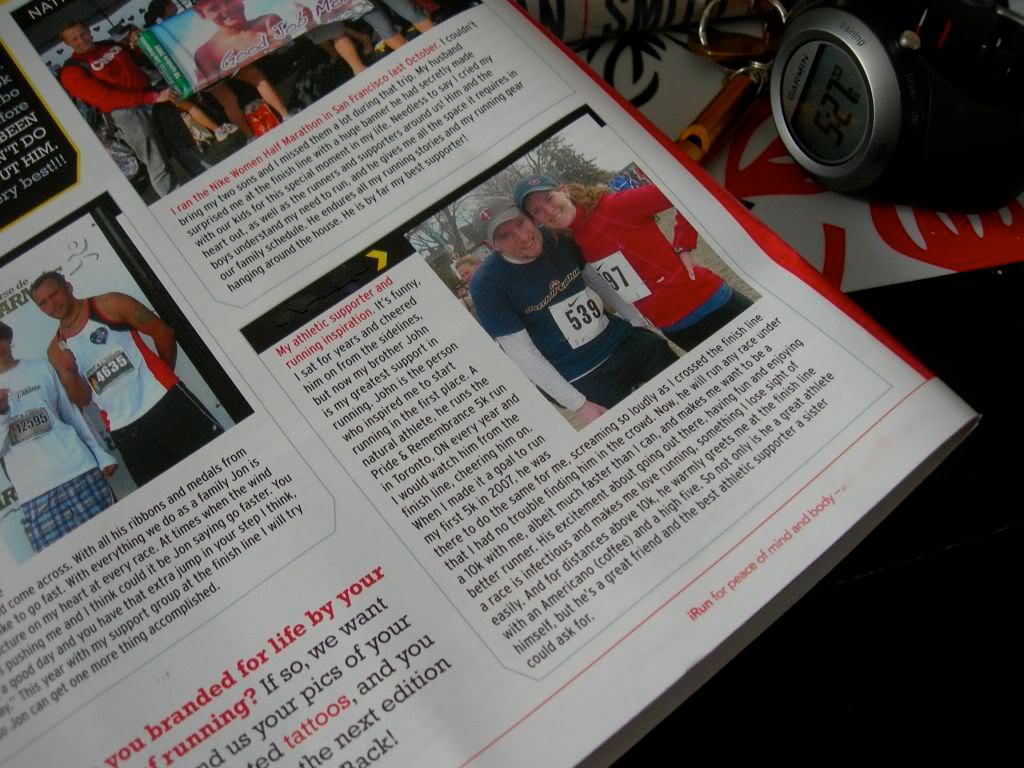 But there are people out there that make it more bearable, more enjoyable and that make me want to put on my shoes and get out there.
iRun
magazine recently put a call out for stories in praise of running support crews. Well, I couldn't pass up the opportunity to write a note about the person who inspires me, cheers for me and brings me coffee at the finish line.
It was published this month and although our last name was spelled wrong (I blurred it out to save them embarrassment but let's just say it gives new meaning to "and sometimes y"), here it is for the world to see.
So thanks for being an awesome brother and fantastic athletic supporter, Jainey.
**Who in your life is your personal support crew? Who would you recognize as a key component of your exercise success? What do they contribute to your fitness goals?**