You get food related things for Christmouse.
I was really blessed this year, especially given that I asked for nothing. I got a whole whack of cool stuff.
Earlier this month, my sister-in-law & brother told me that I had to empty my freezer for my Christmouse present. Figuring that it would be cookie dough to use with my awesome Rudolph the Red Nosed Reindeer cookie cutters they gave me for my birthday, I was excited and made sure there was nothing in there this week (except for the baking I gave away that you saw last week).
Well, I didn't anticipate the OTHER food they got me.
They went to Designed Dinners in Whitby and made me meals! I remember going by the store with my sister-in-law, said it was a really neat concept, and she went and made me some of them to try!
The way it works is that you go in, make really great meals from scratch and take them home so that you'll have healthy options to whip up when you're low on time, energy, etc. It's a healthier and tastier alternative to your Lean Cuisines.
The most exciting part? They have the POINTS value on 'em.
The not so exciting part? I have no room in my freezer again.
I am looking forward to trying them out and reviewing them for y'all, though.
I'm also looking forward to using the silicone bake ware my mom bought me, but thankfully have no reason to bake right now.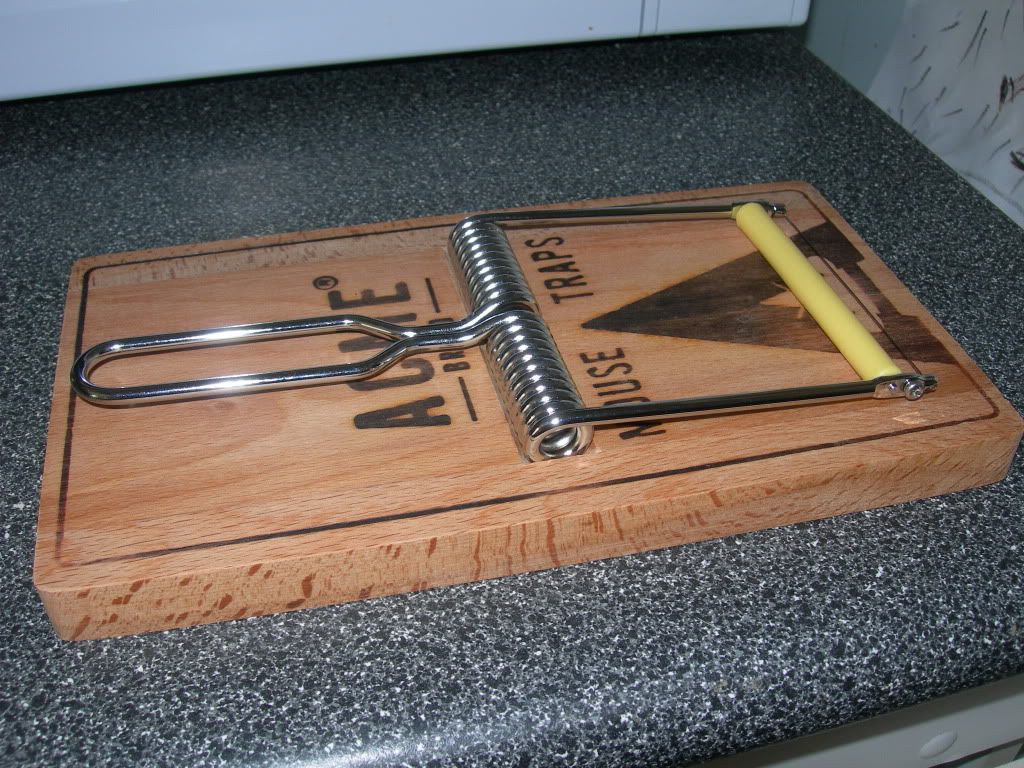 But the best thing? I had casually mentioned on twitter that I wanted something, but thought it was too late…and Jainey made it his mission to find it.
Looks like a rat trap, right? You're probably wondering why the hell I'd want something like that. I mean, I live in an apartment. If I had a vermin issue, I should be contacting building management and getting the hell out of dodge, right?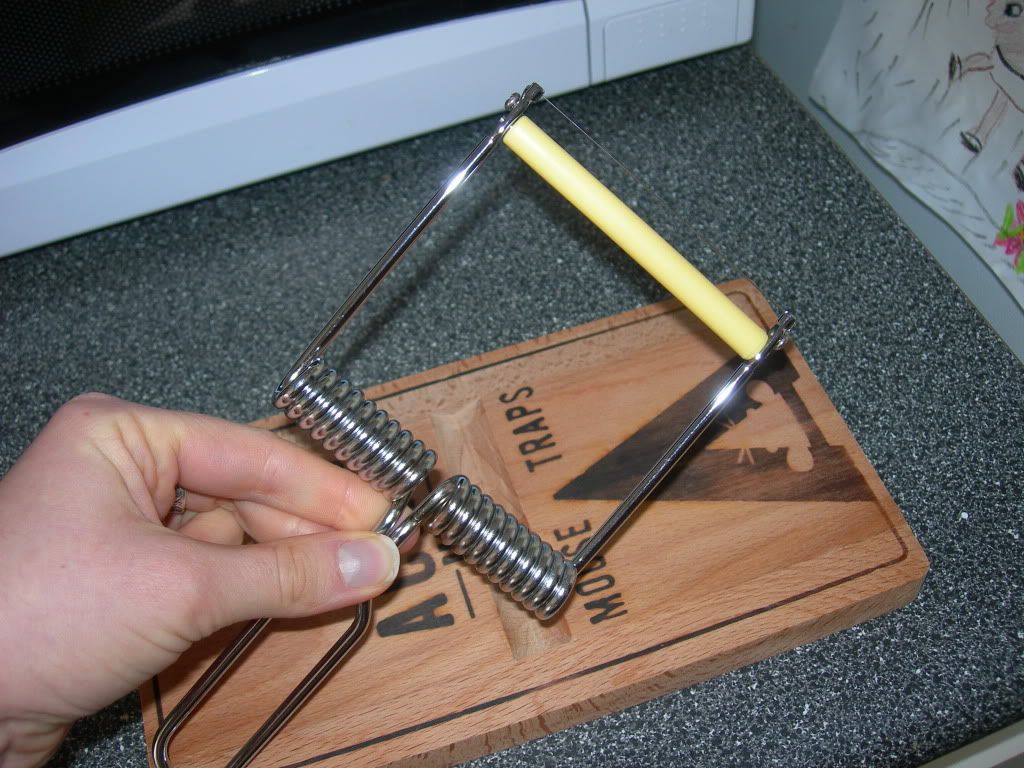 Well, this isn't a trap, per se…
IT'S A CHEESE BOARD!
AND, the trap part is a slicer!
AHHHHHHHHHHHHHHHHHHHHHHHHHHHH!
Best. Gift. EVER!
Oh, and spending time with my family. That was swell too :)