I'd like to think my nieces think I'm cool.
I give them what they want when they visit me and try to make them good stuff to eat, too.
Granted, I was lazy the other night and made them ravioli for dinner, but I can't be perfect all of the time!
So the next morning the eldest one was asking for the double chocolate chip pancakes I made them once before when they stayed with me. Sadly, without cocoa, I couldn't do it. BUT, my mom had sent me home with the 2010 Milk Calendar which had a great pancake recipe in it.
So we enjoyed some Apple Cinnamon Pancakes while watching cartoons and drinking tea.
The recipe made far too many pancakes for their little tummys but they ate them up (and I was still eating them yesterday). Each serving is about three fairly large pancakes.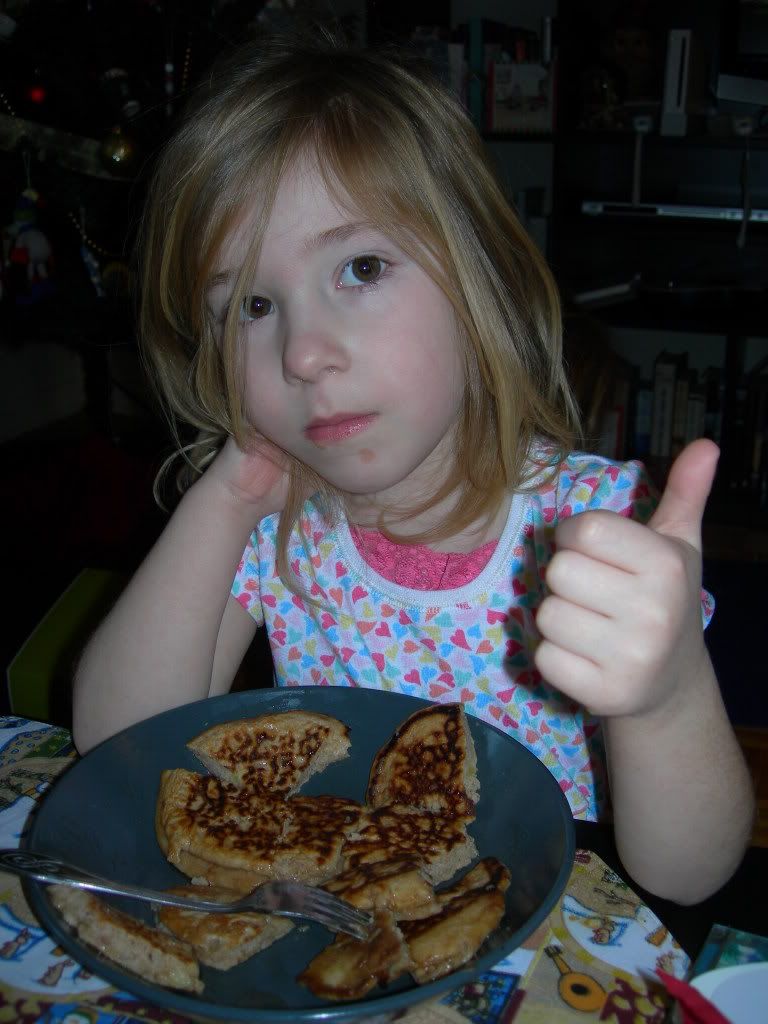 Even the little one was enjoying them. Well, after she cried that she wanted to play Rock Band, snuggled with her bunny and played with some toys.
But this was all that I was looking for, really.
Don't mind her miserable look. She really did like them and was smiling in other pictures.
But if she likes 'em, they must be good!
Even if they have fruit in 'em :P
They have the Erin thumbs up and the mousearoo stamp of approval!