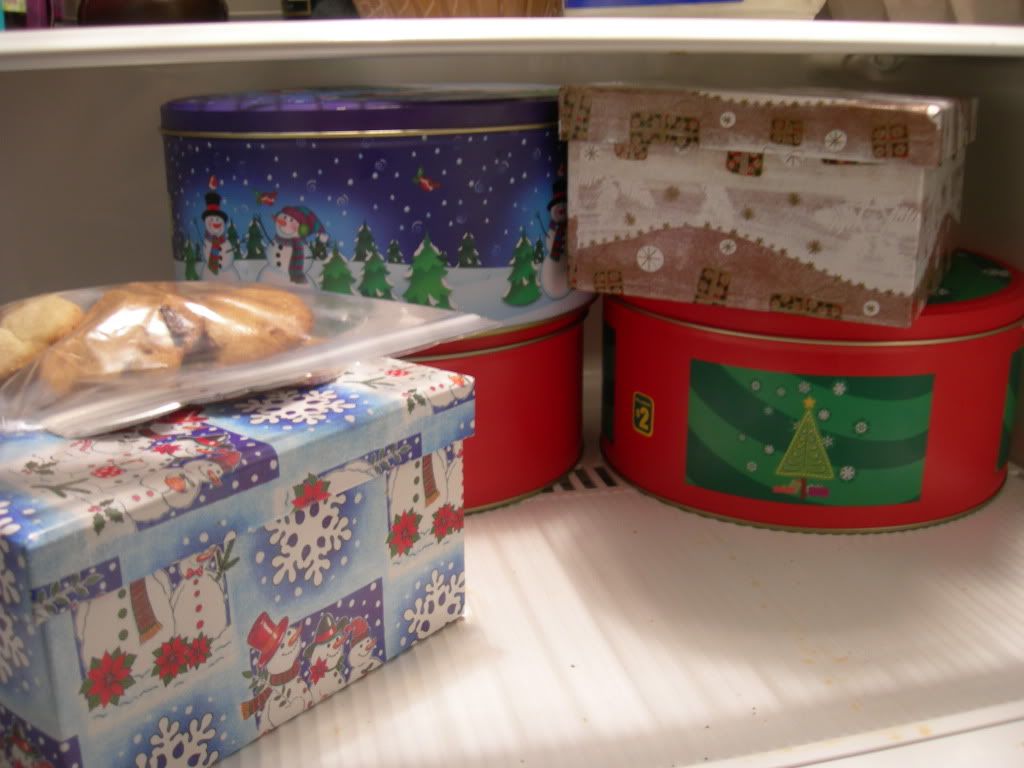 Ah! The Christmouse season is upon us!
Which means I get my arse into the kitchen to bake.
Since I have two weeks off (don't hate!), I spent my first day of vacay baking away.
And I only got Ginger Molasses, Toblerone Shortbread and Peanut Butter Chocolate Chunk done.
My fridge is already bursting at the seams…
And so are the containers…
I'm still planning on baking pumpkin scones and maybe some oatmeal cookies, but will have to wait a few days for those.
I'll have little people visiting tomorrow who demand my attention, although they do love to help bake…
We'll see.
But I am proud that I haven't had a single cookie, and with them boxed away, I have ZERO temptation to eat them either.
It's just unfortunate that there will temptations everywhere this week.
But I'll take my minor victory, thank you very much.
What are YOU baking this Christmouse?