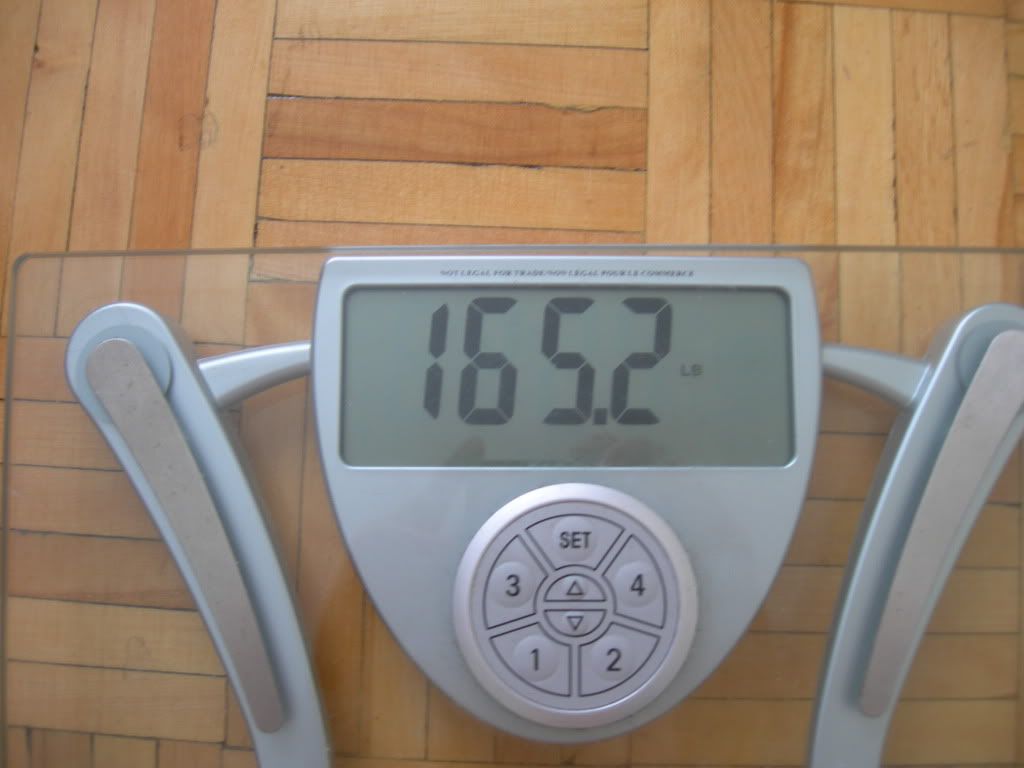 So I'm down almost a pound this week.
In the middle of the week I was down more than that.
The problem is that instead of tracking and watching more portions, I thought that ignoring it would be a better idea for the sake of having a social life. A couple of dates, the Gourmet Food and Wine expo and Sydney's 8th birthday party included foods I probably should have stayed away from…but I didn't.
So I could have done A LOT better this week. But there aren't any do-overs. We accept and move on.
I'm NOT upset with the number on the scale (well, I should be because it's still higher than a couple of weeks ago), but I'm disappointed that I KNOW I could have done better.
I can't use events and social activities as an excuse, though. I've done this all before and somehow made it to goal. I know that planning all of my meals is really key to my success and I'm doing just that. I just need to leave more room for the unexpected but still make wise choices.
I'll get under 160 by the end of the year.
I promise.