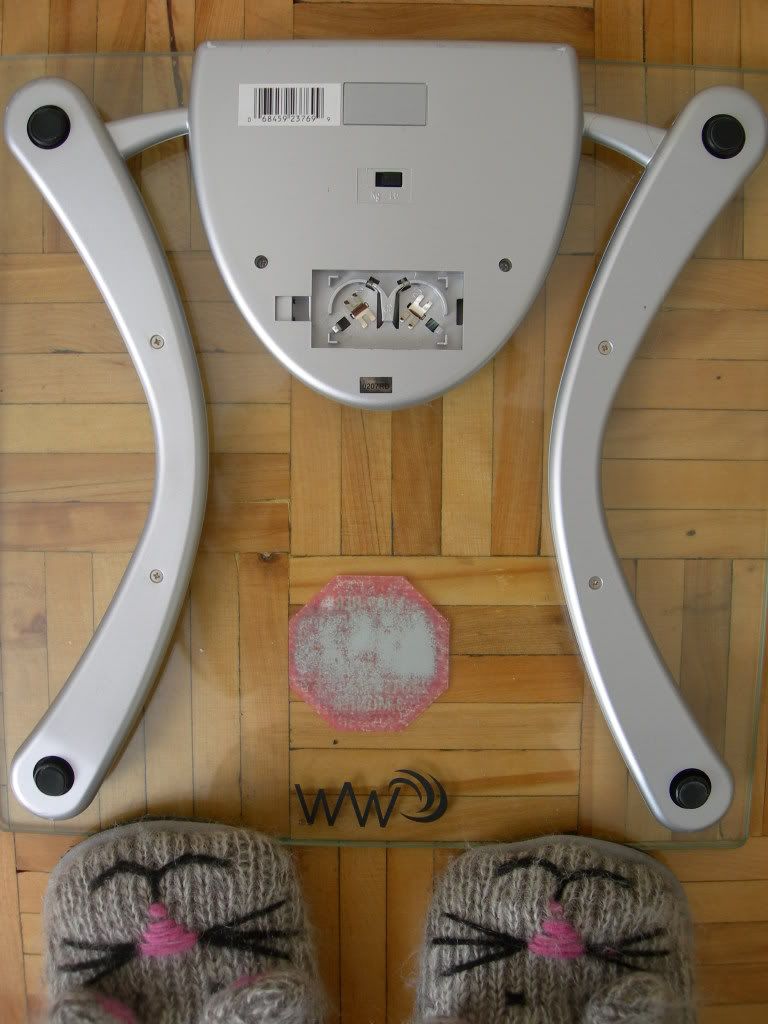 Yeah. So I realized that yesterday was Monday and I didn't keep to my promise.
You can see why at right.
I forgot to get batteries.
Is it an excuse? Probably, but it just wasn't the first thing on my mind in the past week.
Have I gone overboard in the last week? No. I had two pieces of hallowe'en candy and went out to eat once. I should be a-ok for next week.
But then again, I have a big period of adjustment to face in the coming week, so hopefully we'll only see good things next week.
But you'll have to wait until then =)