I'm sure you've all seen the annoying commercials.
The Dad tries to share with the Mom that Chef Boyardee pastas have a serving of veggies in them. The Mom, not wanting the child to turn up his nose in disgust and refuse the pasta, makes all sorts of noises and motions to quiet the Dad, leaving the boy completely in the dark.
All well and good that they're trying to pack more goodness into canned goods (whether it be true or not), but nothing beats the real deal.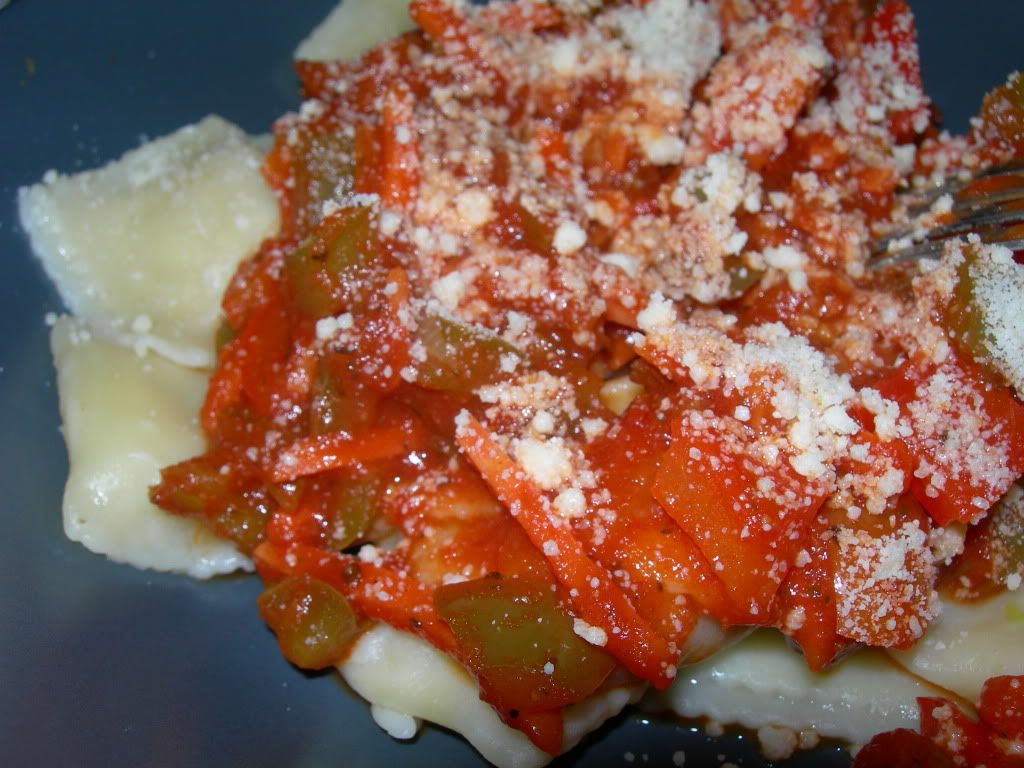 So I made some packed with veggies.
Usually when I buy frozen ravioli, I add crushed tomatoes and broccoli. This time I decided to use matchstick carrots, red & green peppers, and some green onion. Then I added some plain tomato sauce, Italian seasoning and parmesan cheese (because every meal should have cheese). YUM!
Now THAT is a serving of veggies!
And I ended up with three servings, so more ravioli this week!
What about you? What canned/packaged food do you make better than the original?