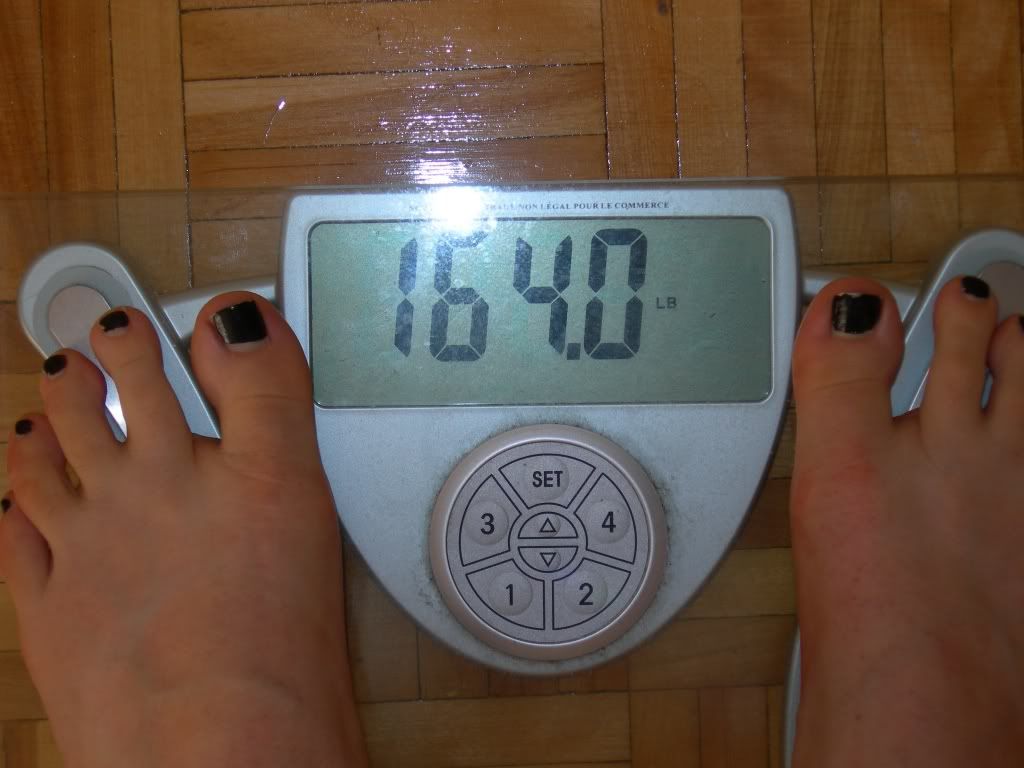 Well, I'm up .2lbs. Am I upset? Yes, but at myself.
I made A LOT of bad choices this week and I deserve to be much higher.
Given that the week started out with Thanksgiving, including turkey, mashed potatoes, gravy, cranberries, lumpia, baked pasta, trifle, and apple crisp, I'm really shocked that I'm only up that much.
Did I make any good choices? Yes, and that's probably what saved my butt.
I ran a few times this week, including Saturday's race, I measured my food about 75 per cent of the time and even made chicken soup from scratch.
But what I'm most proud of is me being accountable again. I've hidden my ups and downs (well, you get a lot of down me lately, but given the circumstances, I could be a lot worse!), but I won't be anymore.
Expect to see my ugly feet each Monday from now on.