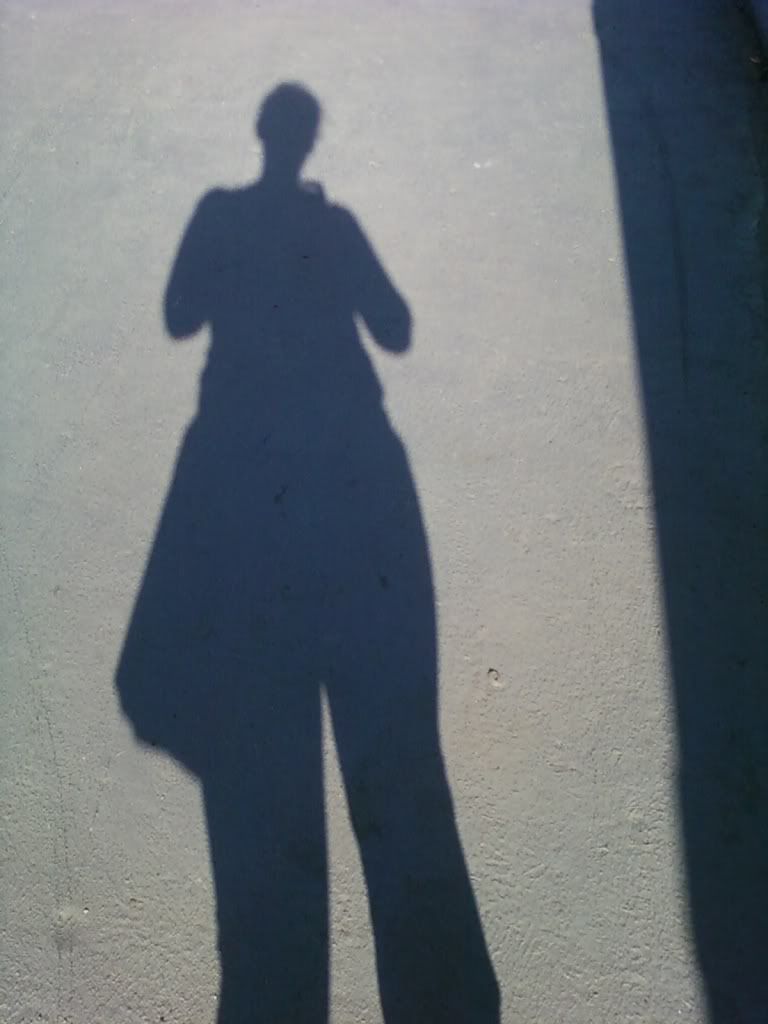 I'd like to think that I'm doing pretty well lately. Heck! Some of my old clothing even tells me so.
My scale, on the other hand, tells me things are pretty much the same (I finally got on it).
So which do I trust?
The clothing that encases me like a sausage or the scale that tells me that everything is status quo?
Is there good news anywhere in there?
BOTH really peeve me since I'm counting my arse off…well, obviously not off …yet.
I'm staying within my points, but admit to not making the *best* choices all of the time. Sure, there's been some run ins with cheese, cake and ice cream, but they get tracked and tallied and I'm not going over AT ALL.
Making good choices has given me a boost of self-confidence, but then I'm walking along in the sunshine, take a gander at my shadow on the ground and I'm floored.
Muffin top, thunder thighs and a big ol' butt stare up at me from the sidewalk. I sooooo get why the groundhog runs and hides when he sees his shadow on February 2nd now.
But should I let this rule my life?
Absafrigginlutely not.
Only *I* can decide if it's working, and in my mind it is.
Mirrors, scales and shadows be damned – I'm doing a good thing for myself. Whether it takes months or years, I'll get back there again someday. I can't let reflections get me down.
My reflection is more than the image that stares back at me in a mirror or the shadow that I cast on the ground.
Actions speak louder than words, and reflections don't make much of a sound at all.
Now, if only I could mute the voices in my head, I'd be living in a perfect world :)