It happens to me almost every night at 8p.m.
I suddenly crave something else. It's not that I'm hungry as most times I've just finished dinner, but I just want something salty (or sweet, depending on the day).
Well, last night I also found that I was in dire need of dish soap and advil. Awesome combo, eh? So off I toddled to the Shoppers just a couple of blocks away from my place.
Now, you all know me and how I will go to a drug store and end up with a load of candy too. I was psyching myself up the whole walk there, reminding myself of my OP week and how I did NOT need to ruin it with junk.
But then I walked down the junk food aisle anyway.
sigh.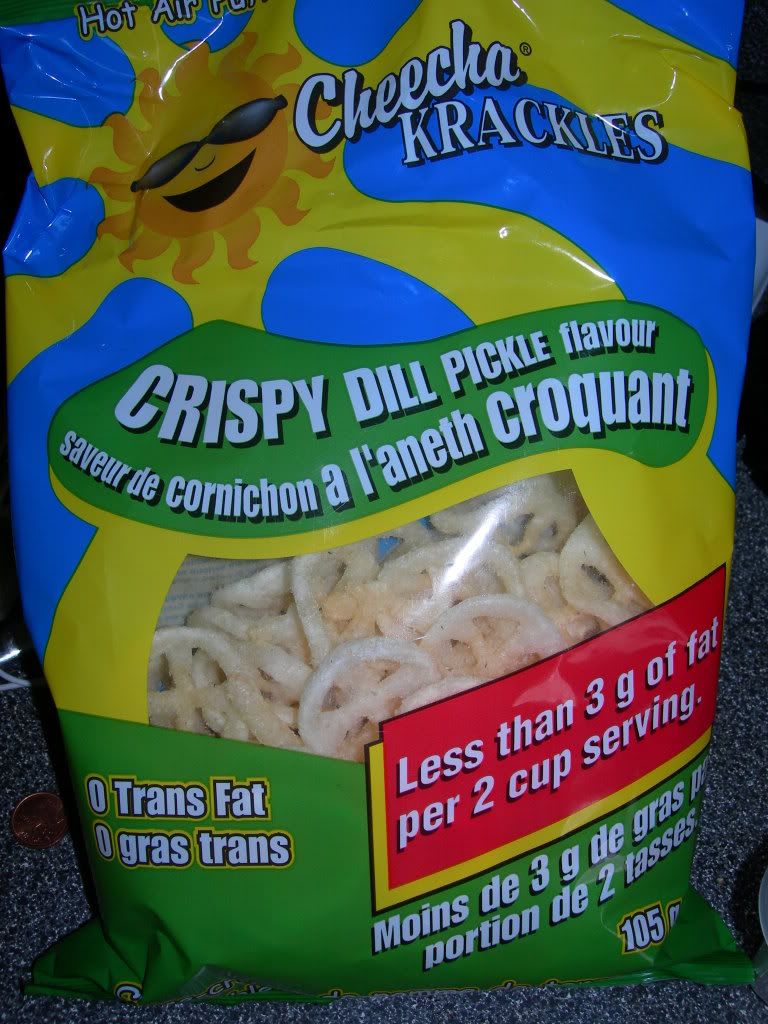 BUT…I found something else there.
Lately I've really liked the RiceWorks chips and even received a pack in my race kit the other day. The problems with them is that for the small amount in the bag, they're not worth the five points that come along with them. I may as well have spent those points on Doritos for almost the same value.
But just below the rice chips were these bad boys. Cheecha Krackles.
Yes, I was totally sucked in by the BOLD red flash, telling me that there were less than 3g of fat per TWO cup serving.
Two cups is a helluva lot, ya know…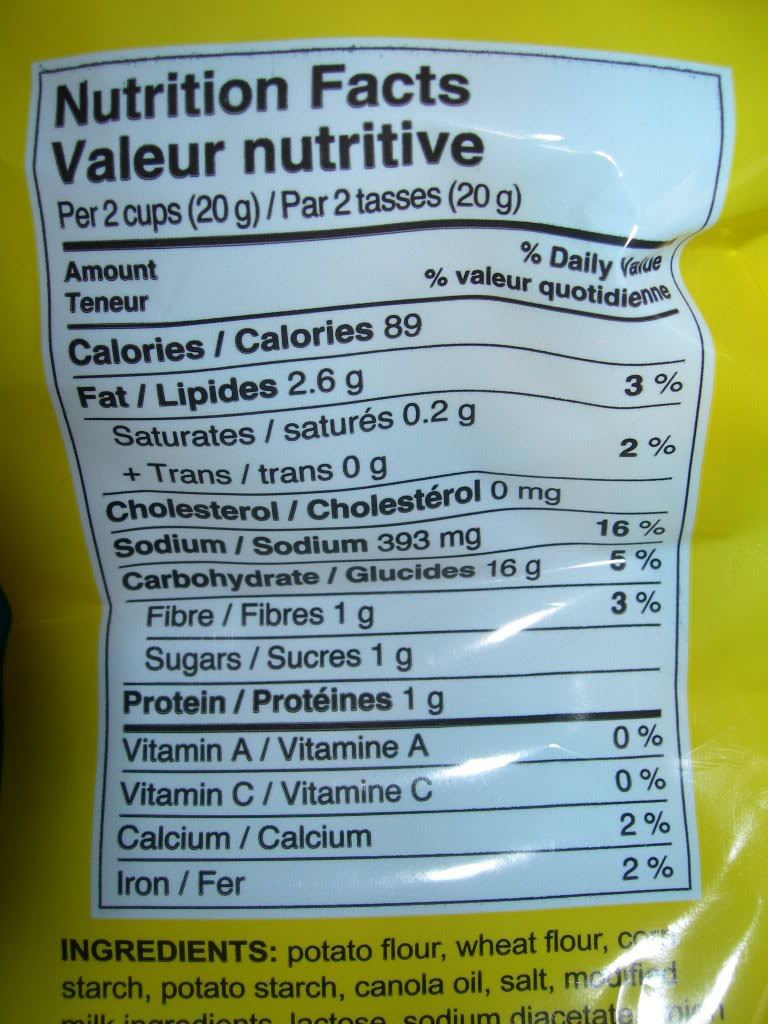 Intrigued, I turned the package over to know the other ways in which I'd be set back for scarfing down these delightful looking snacks.
Well, I was pleasantly surprised. Less than 100 calories for a large portion of the air puffed potato and wheat snacks in my favourite flavour, DILL PICKLE! Sodium was a bit high, though, as it is with most of this junk…but what the heck!
So with the bag tucked under my arm, I collected my advil and soap, paid for my junk and was out the door, excited to try the krackles out.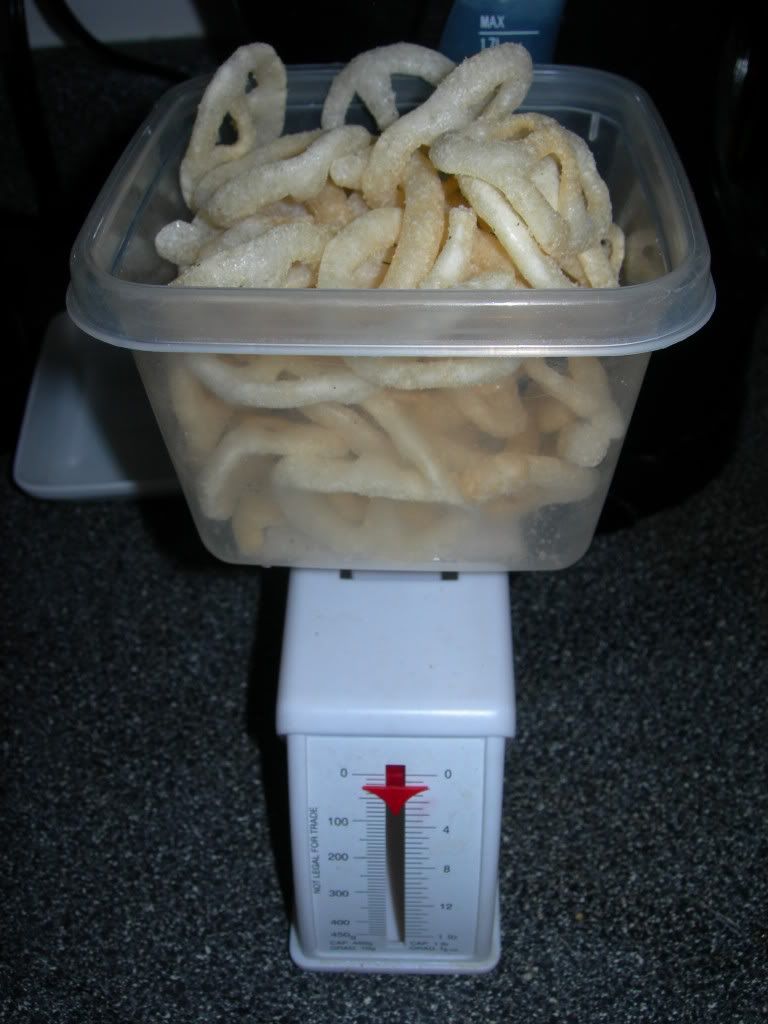 And just to be sure the two cup/weight of the serving size were accurate, I put the chips in a container that holds two cups and THEN put it on my trusty old food scale.
Bang on, my friends. BANG. ON.
All that was left to do was enjoy my little treats and tune into some Hell's Kitchen. And I did. And both were goooood.
The snacks are like those sour cream and onion rings (yeah, you know what I'm talking about) but thinner and lighter. The flavour was a little light but good. I tend to like a more overpowering dill flavour but this wasn't.
I'd definitely buy them again and perhaps try out the cheese or salt and vinegar flavours instead.
DEFINITELY worth the two POINTS!!!