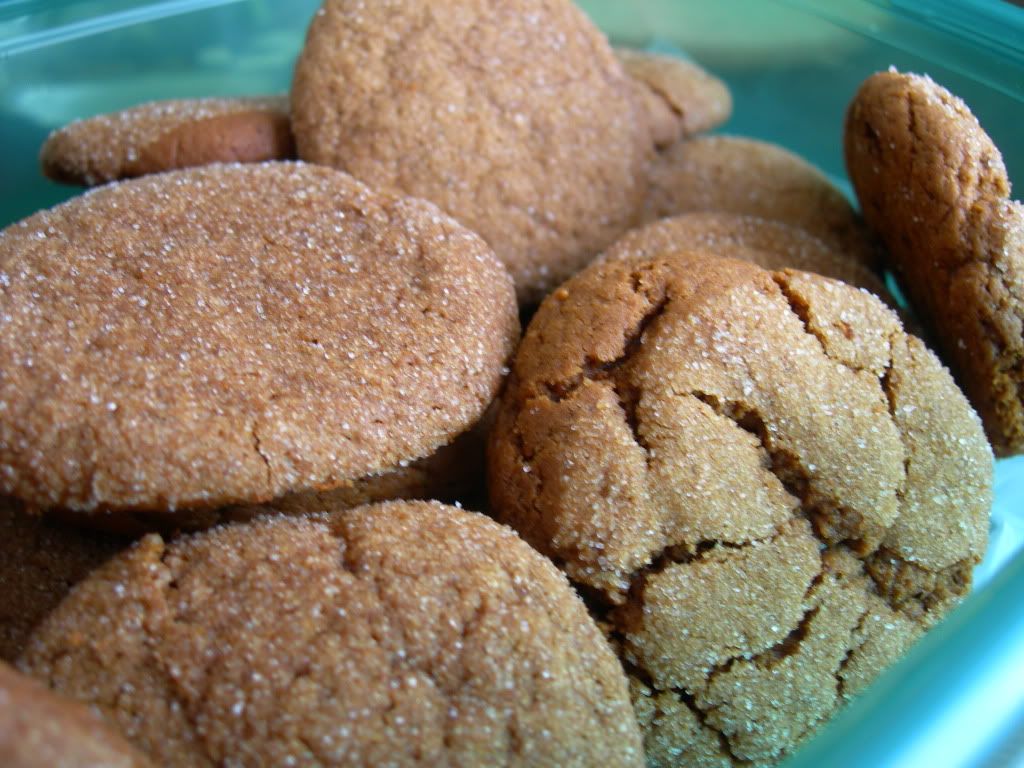 How the hell are the two related might you be asking?
Well, they are.
With every passing interview and every subsequent rejection, my confidence is waning and my weight is at a stand still.
I look over the work that I have produced over the years and wonder if I'm even good enough for the positions I've applied for, over analyze the answers I've given to interview questions gone by and worry about how I'm going to pay the bills for months to come with no income.
But then I get to do something fun one day out of the week, like bake cookies for a friend who bought me a city mug from her recent travels to England, Wales and France.
She specifically wanted ginger molasses cookies, just like the ones that you can get at Starbucks. So I found a recipe online and set out to do just that.
But not knowing what they really taste like, I'm at a loss as to whether or not mine are even good.
Do they measure up? Will they be any good? Why do some have those gorgeous crackles and others don't? Why is the ginger taste so strong? Will she like them?
UGH!!!!
I LOVE baking. This shouldn't be THIS hard.
Please come back, self-confidence. I miss you.