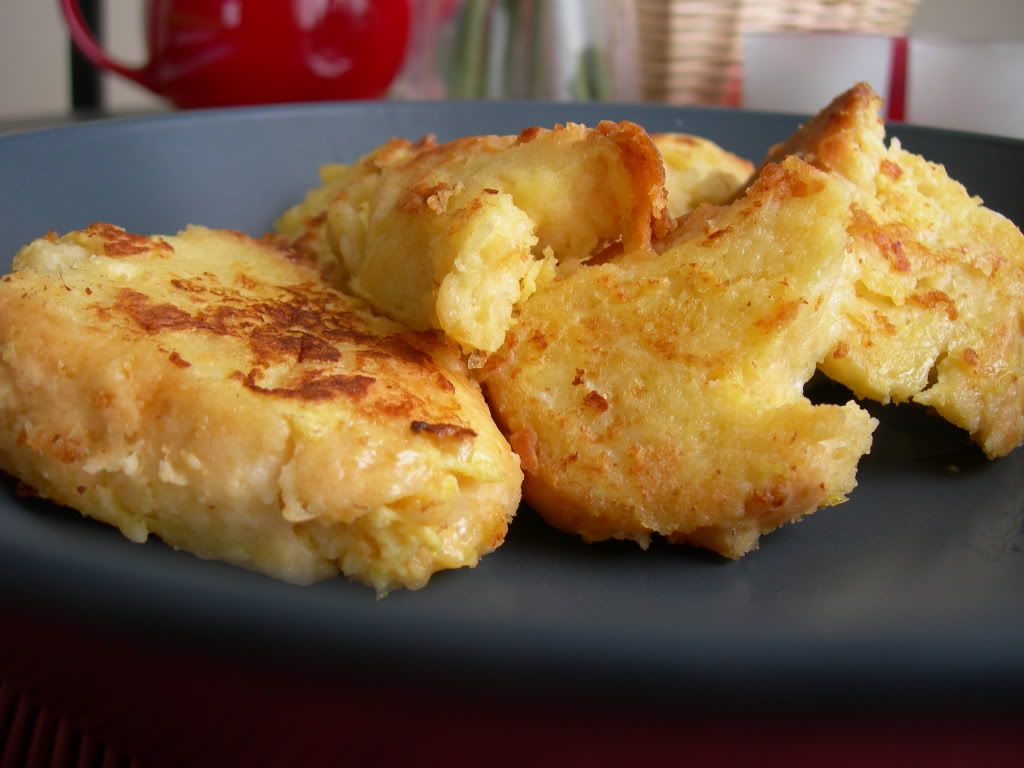 But tasted SOOOO RIGHT!
Take mom's Irish Soda Bread (the plain variety, not the whole wheat that I've made before), dip them in a mixture of eggs, milk and vanilla.
Place in pan and cook until golden.
Irish French Toast!
So essentially, my heritage in a pan…minus the Native (maybe I should try bannock French Toast next :P)
Soda Bread is really dense and a bit sweet, so it makes for a really FILLING breakfast.
SO thankful that my mother only sent me home with half of a loaf or I'd be eating this for weeks.
In no way is this healthy or weight friendly. It's just REALLY, REALLY good.
And mom said it was ok, even though I thought it was a bit blasphemous.
What kind of bread do you make French Toast with?