Every year my mom gives us a Belgian chocolate egg and a package of foil wrapped eggs. It's something Jainey and I look forward to every year. This year, mom mixed it up a bit and gave me something she knows I REALLY love...
SHE SENT ME FREAKIN' KRYPTONITE! GAHHHHHHHHH! And did you read the top corner carefully...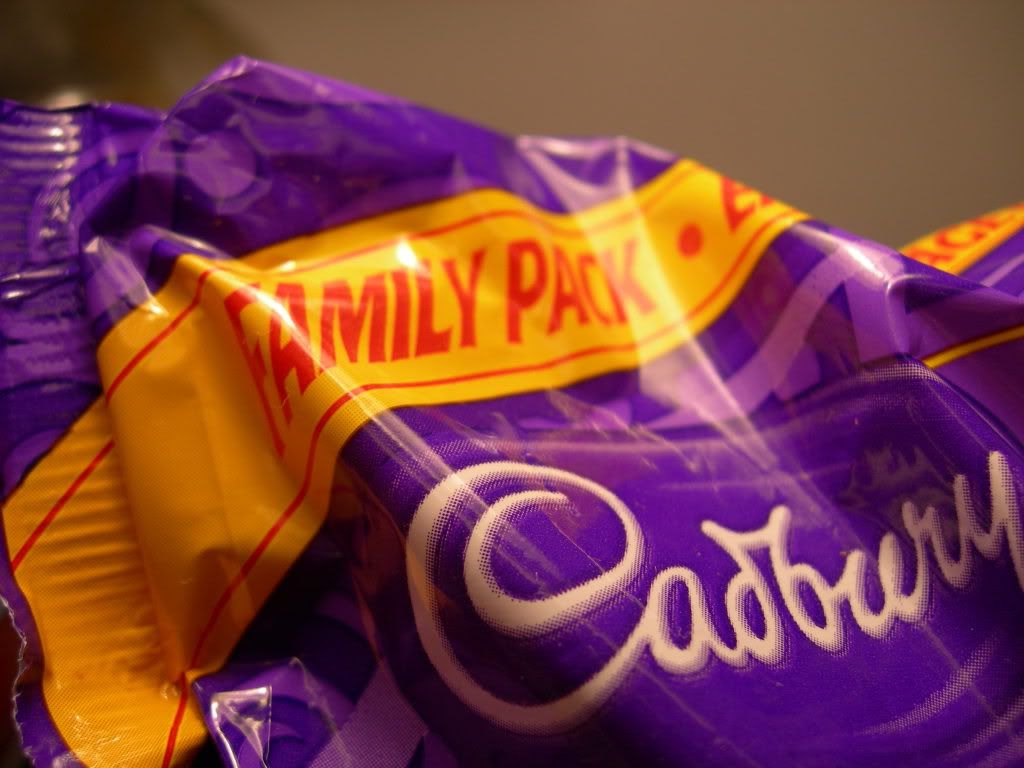 Yeah...double a regular large bag. Sigh.
Please note that they have not been opened and I am trying my hardest to avoid them.