So, I...um...got creative with my breakfast today. Lately I've been craving eggs but with the way that my stove runs away on low, I'm not keen on frying or scrambling them. So I thought I'd try the oven. I've read of a lot of people making eggs in muffin tins, so I thought I'd throw in what I had in my fridge. So I took: -a 250g container of egg whites -one cooked sweet potato -one green pepper, -one red pepper -half of a zucchini -1oz of marble cheese, shredded -2 tsp EVOO So I...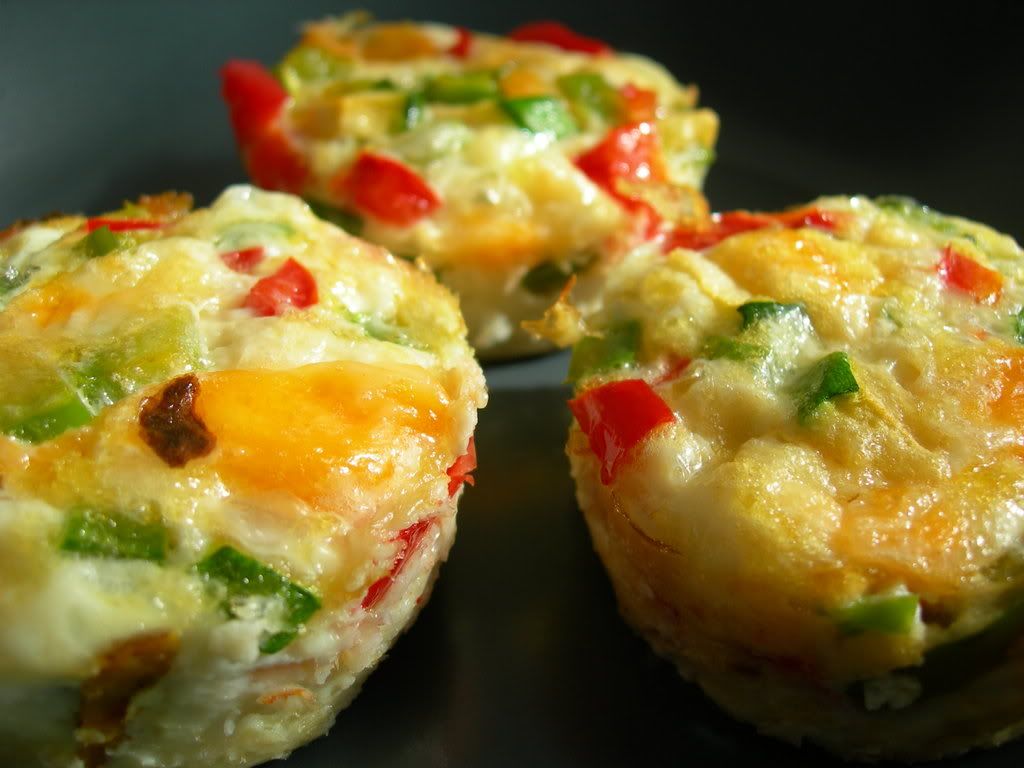 Sliced the potato and put them in the bottom of each tin.
Put in one egg white.
Chopped the veggies up nice and small, tossing them in the extra virgin olive oil. Put a spoonful in each tin.
Took a smidge of cheese and topped each.
VOILA!
All of that created nine of these bad boys for 1 POINT each, or three of them for 4 POINTS. I'm a happy girl.