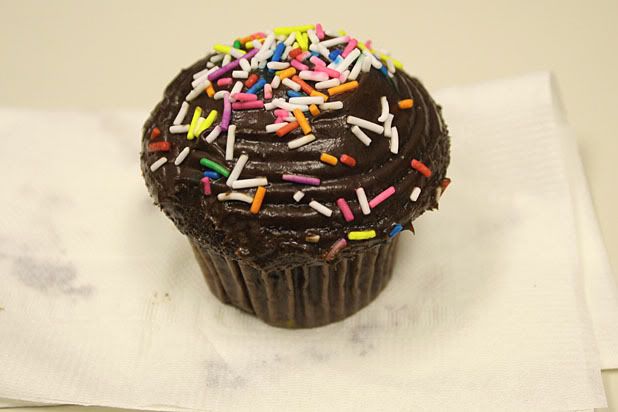 This is not it.
We had a fire drill in our building today, right in time for
fire prevention week
that starts Monday...
As a reward for praticing our escape plan, building management rewarded us with these.
Chocolate, Vanilla and Carrot cake varities.
Loverly.
In addition to the cupcake, we're celebrating an impending wedding today with lunch at a local Chinese restaurant followed by cake.
I should have worn pants with an elastic waist today.
Sigh.