Registering your Starbucks card is just about the best thing you can do. From free syrup to having $5.00 magically appear on your card, the company rewards loyalty (even if they gouge you for coffee).
This week, they sent me a little note advertising their new breakfast offering, oatmeal, and I could sample this for free! WHEEEEEEEEEEEEEEEEEEEEEEE! So of course I'm in for this seeing that I love oatmeal a helluva lot. The serving ends up being 2 points and you can choose toppings of brown sugar (1 pt), dried fruit (2 pts) or a nut medley (3 pts). So off I went to get my americano and try this sucker out.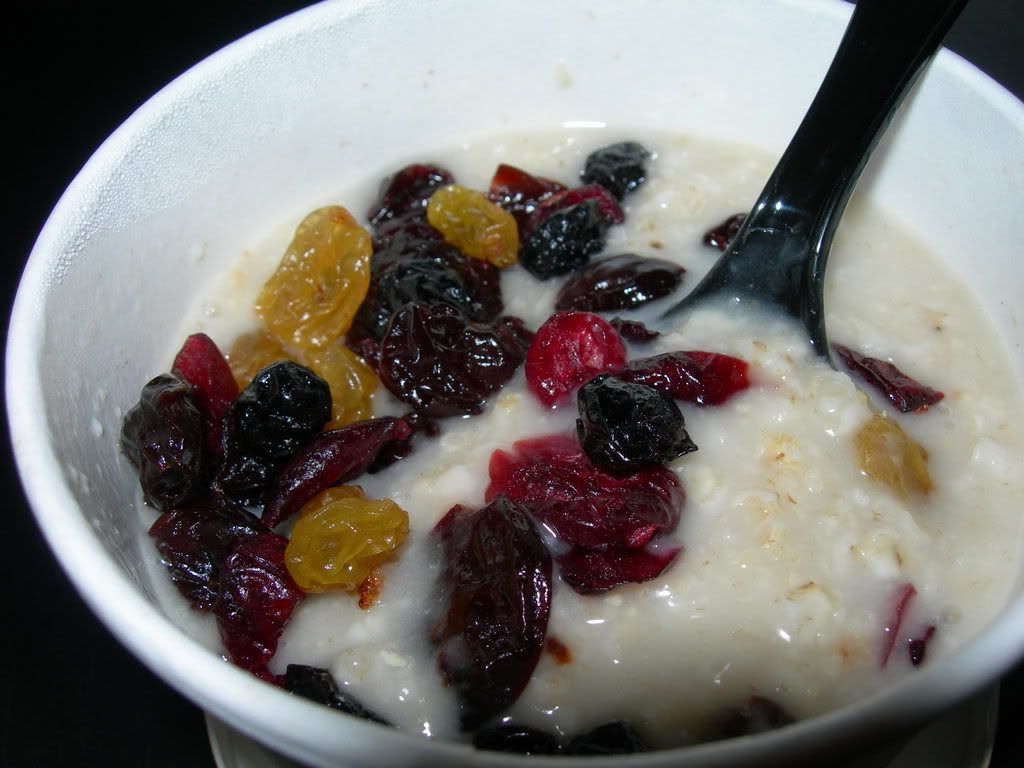 It turns out who you get to prepare it matters as mine looked far too watery. I chose the fruit because I'm nuts enough as it is and sugar is kind of boring. It gave it a nice flavour but the oatmeal itself was really soup like. I honestly could have prepared it better on my own. It's a great option for something HEALTHIER on the run instead of a pumpkin scone (*swoon*). I'm all for it, just keep an eye on the barista making it.