From now on I'll probably try to kick you in the box. I am not happy with my midsection...and it's my own fault. My scale this morning said 148.7. Worst. Scale. EVER. It could be a hell of a lot worse, but I could be way better. The issue is that I do NOT feel comfortable. ...and then the facebook pictures show up. And of course I'll share them with you, because that's what I do. I have attempted to crop and blur out the innocent for their protection.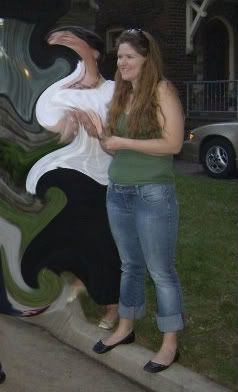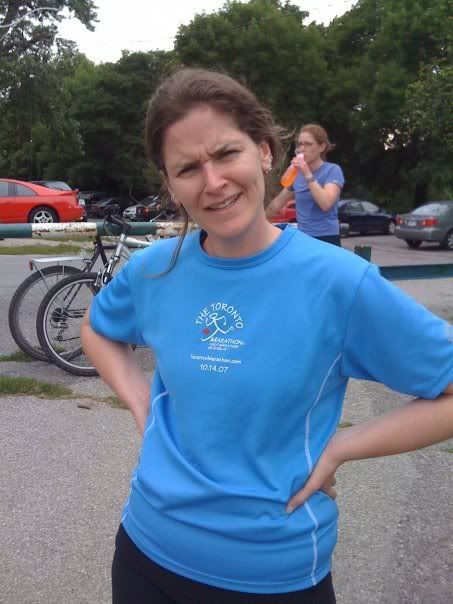 I know, I'm being too hard on myself, but these pictures BUG me. And I'm not looking for the, "you look fab! don't be so hard on yourself!" comments. I don't like seeing rolls hang over my pants and stick out every where, but really, short of surgery they aren't going anywhere. But once upon a time, one year ago, they were a lot less prominent. I have become really lazy in a lot of respects yet am JUST as active. I find it funny that I'm happier than I've ever been and it seems to settle right around my tummy-tum-tum. It's like what they say about married people...except I'm missing that significant other... So the never-ending cycle of wake-up calls begins! there is exactly ONE MONTH until the
Scotia Waterfront half
, which means I have 30 days to lose 8.7 lbs (140 looks good on me, ya know). Can I do it?