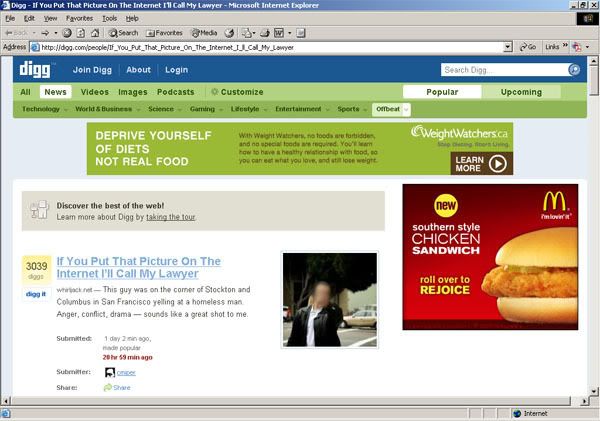 I'm reading a tweet on
twitter
last week and someone is asking for a
digg
(if you don't know the terms, don't worry).
I wasn't overly concerned about the story, really, but the ads caught my eye.
WTF?!
Check out the top banner ad and then the banner ad on the side.
Apparently we don't have to deprive ourselves on a diet, we can still eat REAL food while on
Weight Watchers
...and enjoy the new chicken sandwich at
McDonald's
.
I think they may want to reconsider the ad placement strategy on their site, eh?