Won't you do my work...er...today? You had better do a better job than that slacker tall elf....that's all I'm saying.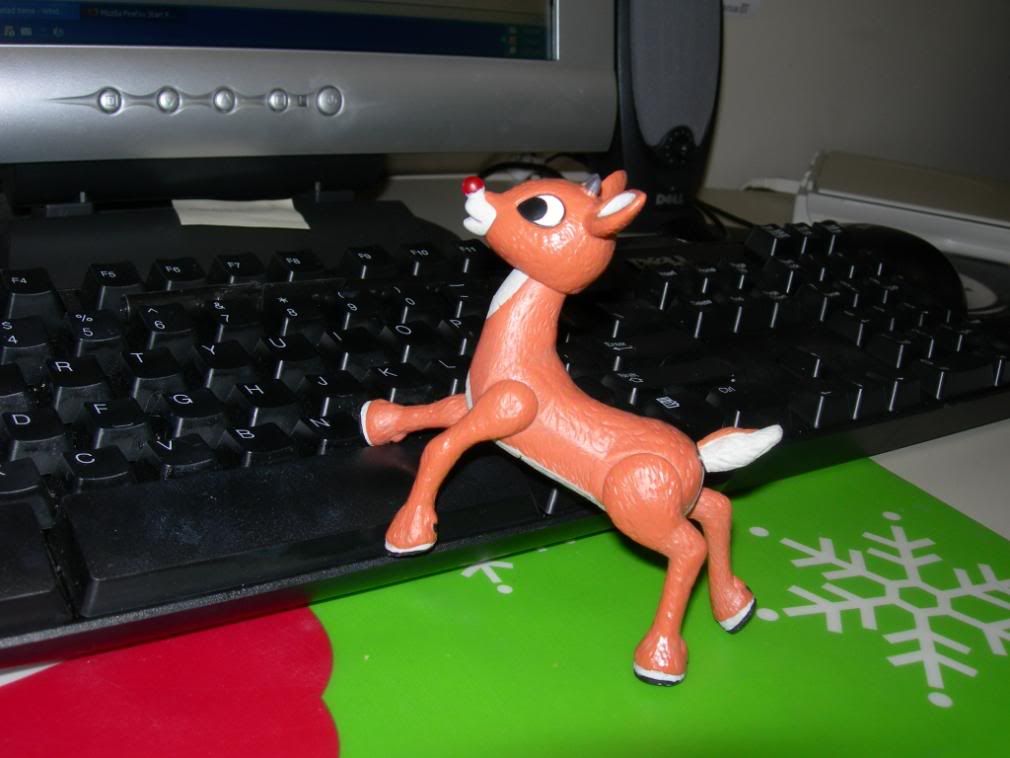 Look at you - bright nosed and bushy tailed at the computer already, checking your email for support questions. Good boy.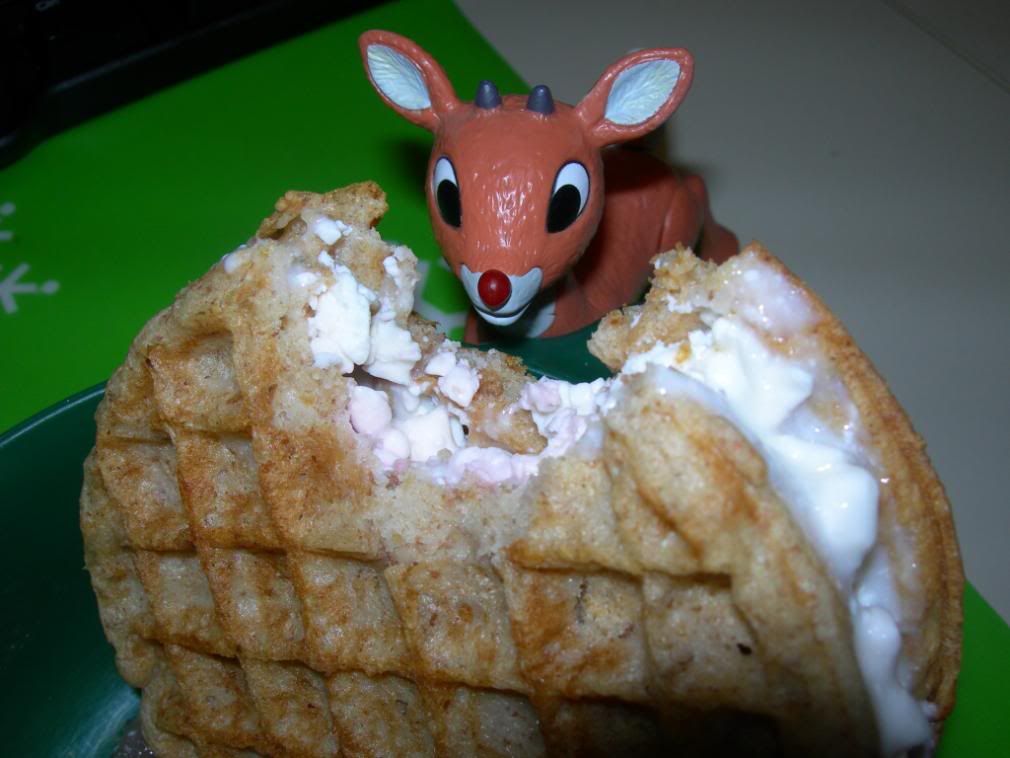 Didn't you bring your own grains or seeds or whatever it is that you reindeer eat? FINE! you can have a bite.
WHOA! Mouse doesn't play these reindeer games! NO ONE messes with my starbucks. Get your own grande bold, bubba.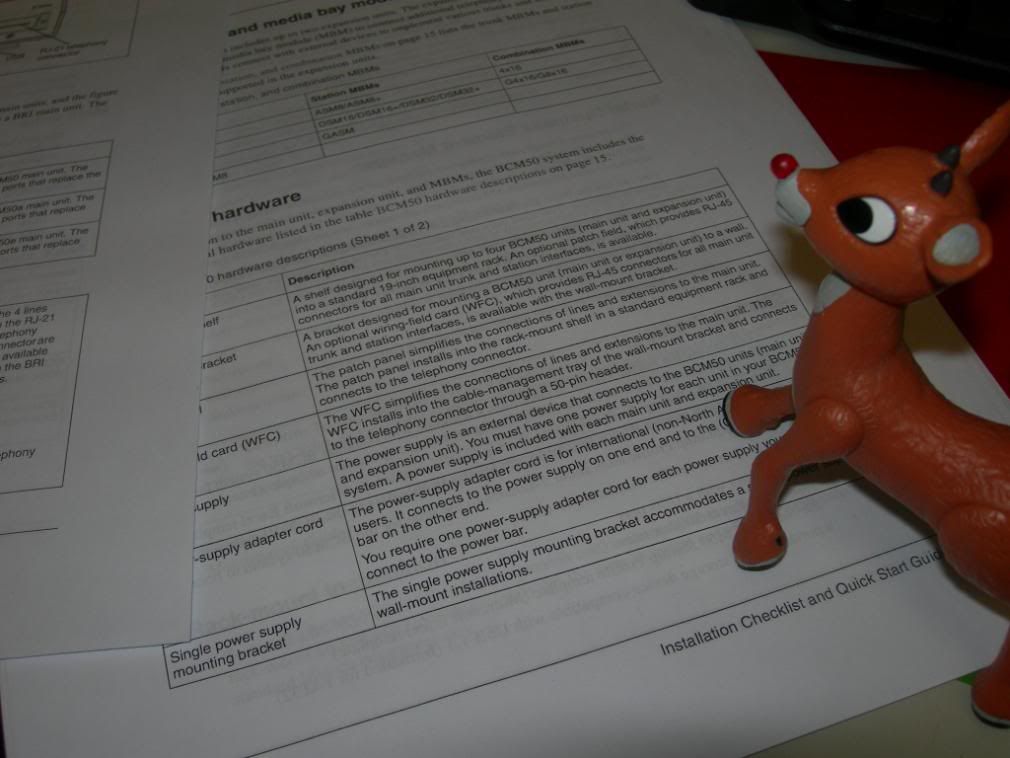 Learning about Nortel BCM 400s, eh? Yeah...I've been meaning to read up on that. What? You've figured it out already? Kiss ass.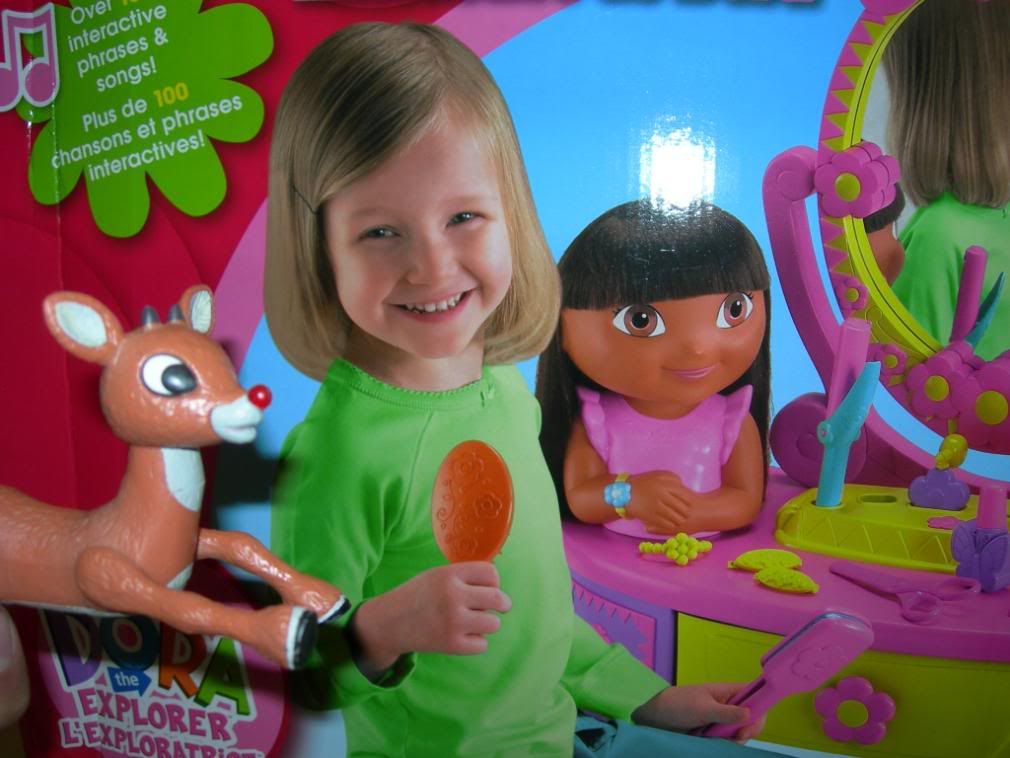 Ok, you're making me look bad around here. Go find a present to make me look like the best aunt in the WORLD for little Erin's bday party tonight. HOLY CRAP - A Dora vanity set?! No need to outshine me again, sheesh.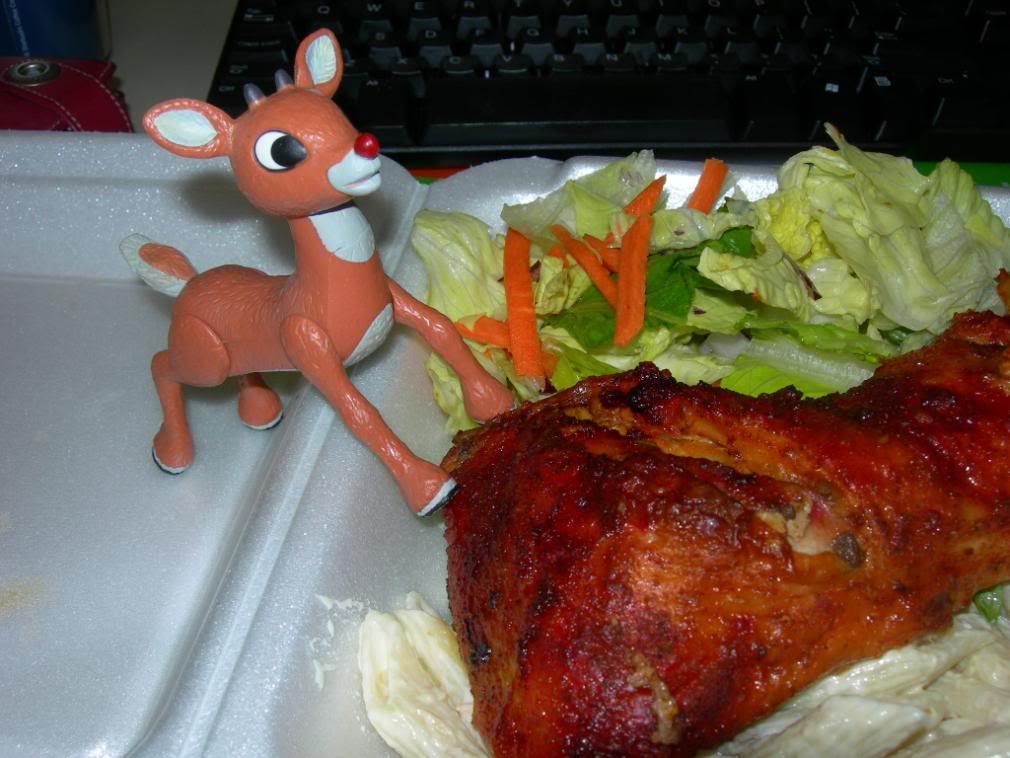 MMMMM...lunch. Are you even allowed to eat chicken? How about you stick to the roughage and I'll take care of that leg for you....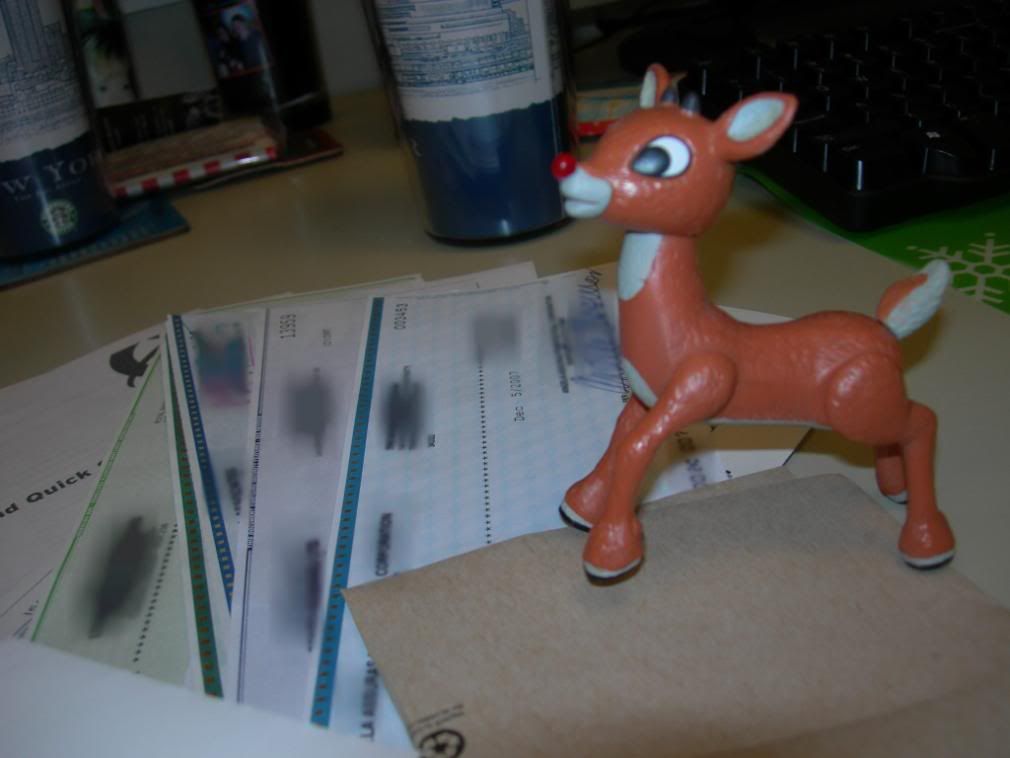 Ok...I think maybe I don't need your help so much around here anymore (*cough* seeing as you're showing me up a bit)... How about you help Kris with some of the bookkeeping? YEAH! That's it! What? You're done? ALREADY? Darnit. I guess I have to take you to Erin's Birthday then.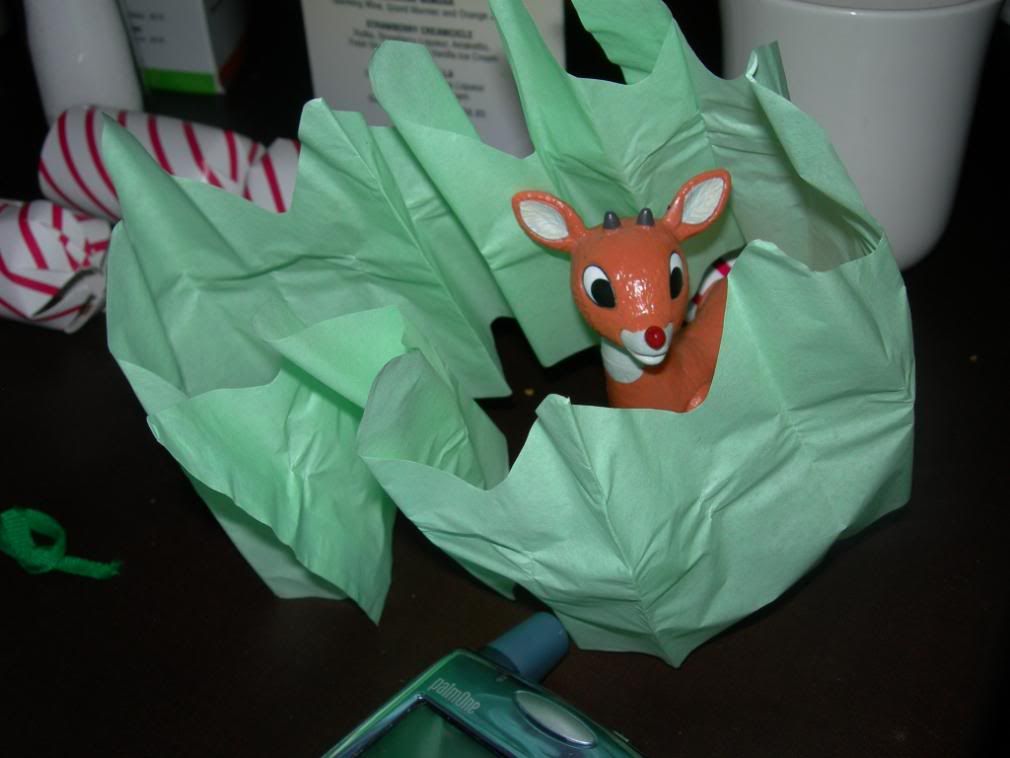 PARTY TIME! Put on your hat! Ouch - tough break, buddy.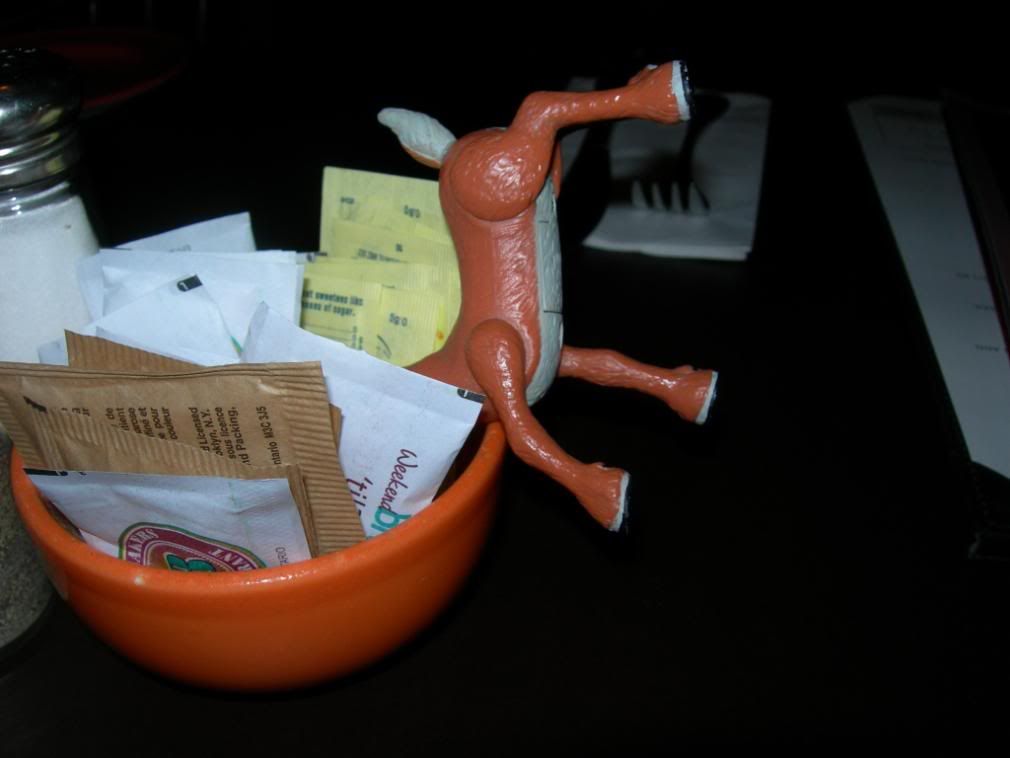 Hey Rudolph - pass me a sweetener? No, a pink one. What? None? Keep looking.... Nothing? Oh. Too bad. Doesn't matter anyway, I just remembered I don't take sweetener.
I think I'll colour with Erin. NO, I said I'll colour with Erin. Give me back the crayon. I had it first. NO, I HAD IT FIRST! FINE. We'll BOTH use it. HMMPH.
Let me guess - I have to share THIS with you TOO? and I assume you didn't bring a wallet either, eh? Of course, you have no pockets. How silly of me.
Who ordered the big plate of evil? Ah, I should have known... I can see why they laughed and called you names.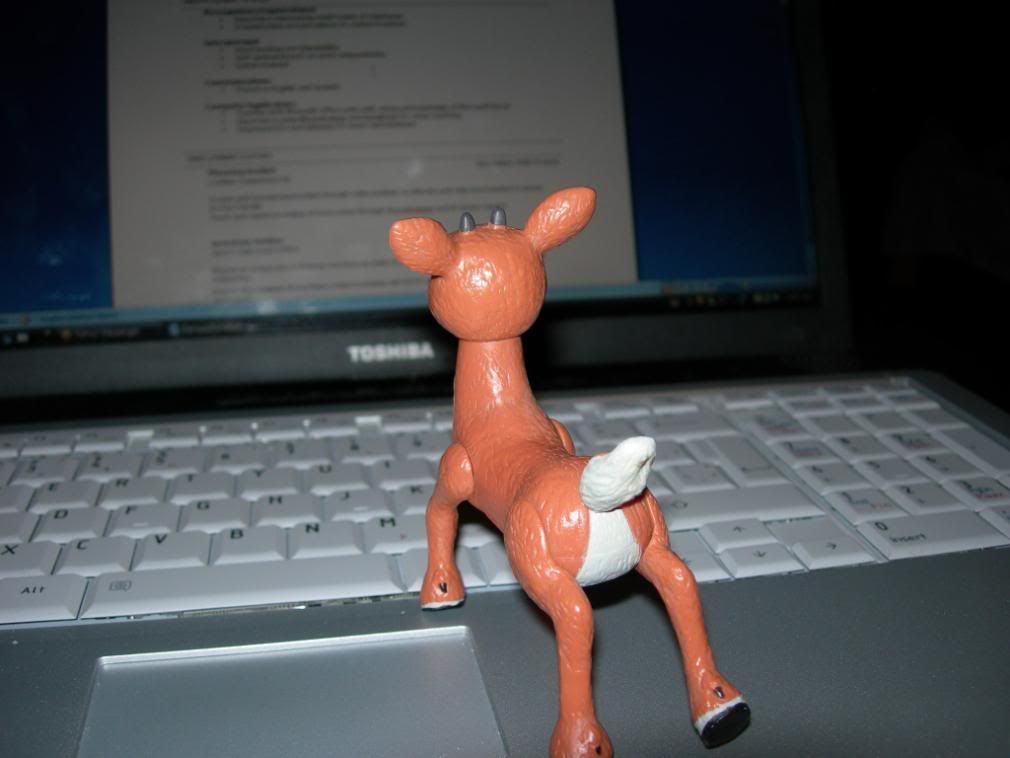 UGH - so tired and full. But I promised D I'd help him with his resume and cover letter tonight. But you seem to be such a whiz at everything, how about you whip something up for him? What? You did? Hmmph. Well aren't you a peach?!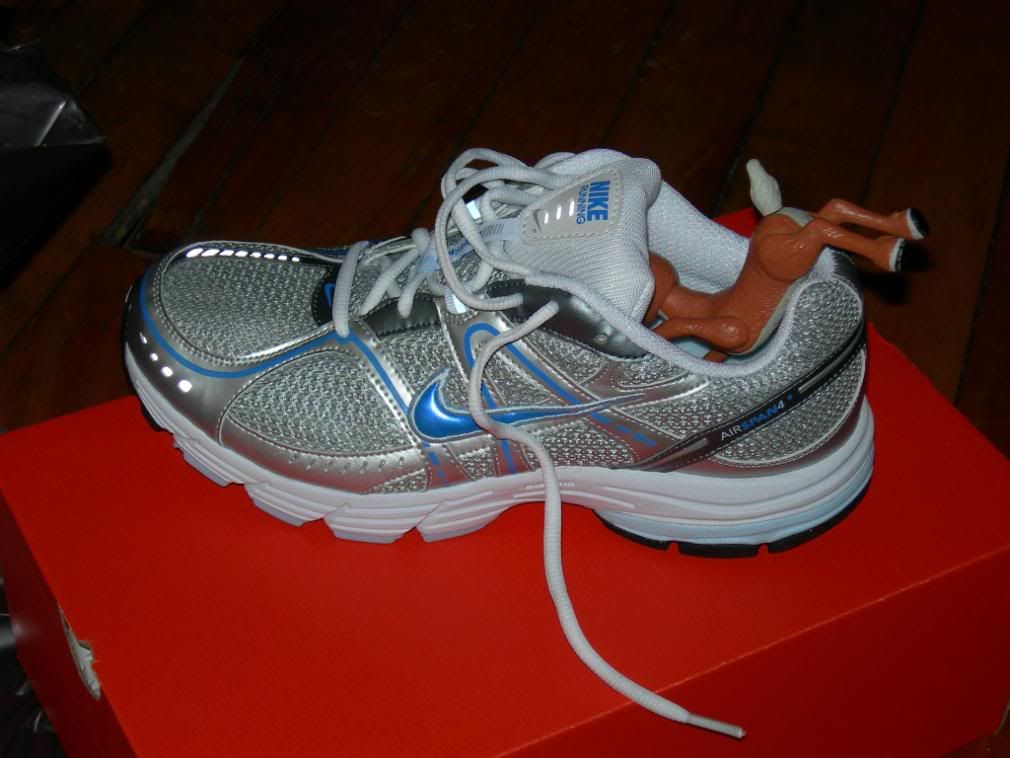 YAHOOOO! D brought us new Spans as a thank-you for helping him out!! Yay for friends and Nike discounts! Hey! Stop! They're for me, not you! They're not going to fit you...you're going to get....ahhahahaha! Told you. Now you can stay in there and think about what you did. I'm going to bed.