You may remember these
bad boys
from last week. Keith and I did a little quality control to ensure that they were, uh, still good last week but only had one each.
Self-control - it's a good thing.
But there are many other ways that starbucks has infiltrated my daily life...
the abundance of tazo teas in my kitchen
the coffee brewed daily in my office
the giant mug I drink it from
the reloadable cards littering my purse
the water jug on my desk at work
the travel tumbler I carry to work on occasion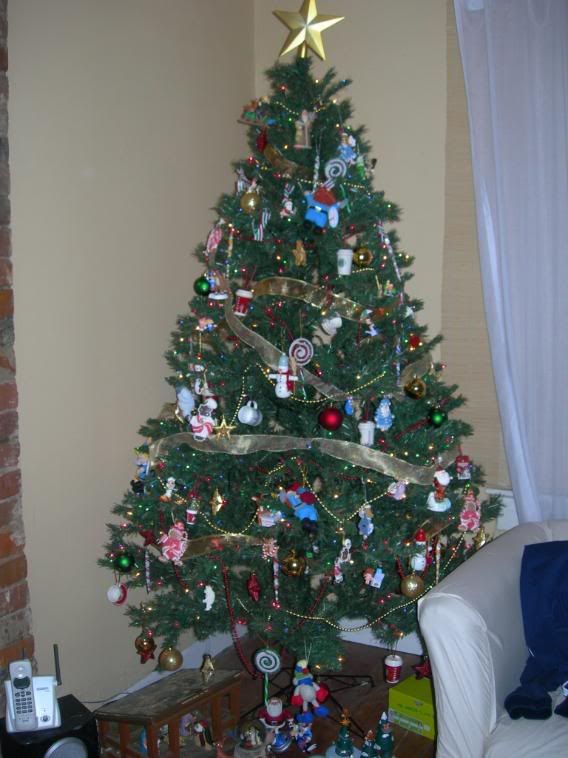 but the funniest of all....
My christmas tree.
Now from there, you really can't tell. It looks like a happy little tree covered in colourful ornaments, which it is. You've got mice, rudolph the red nose reindeer characters, gingerbread men, lollipops, snowmen...even sesame street characters!
But there is evil lurking within...
Placed carefully throughout the tree is about a dozen or so Starbucks ornaments.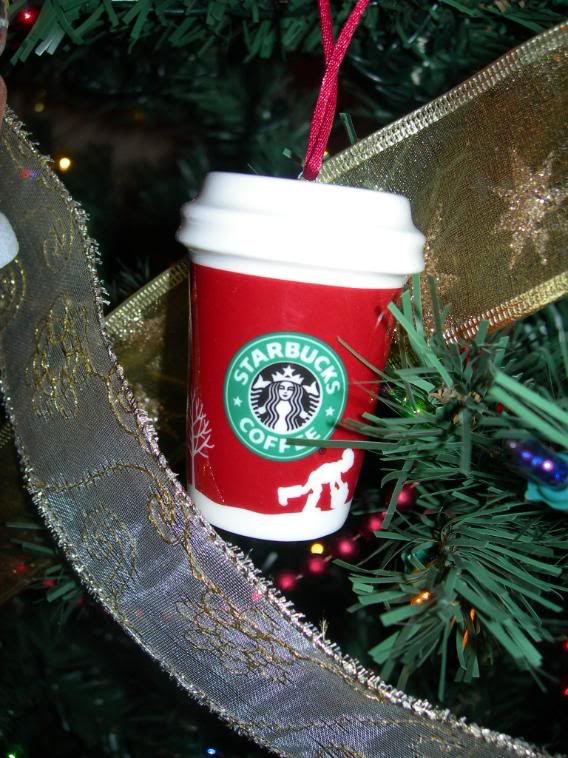 I've got coffee cups, mugs, tea cups and even a package of their best-selling christmas blend adorning my 7-foot artificial masterpiece.
And then you wonder why I am the self-proclaimed starbucks whore...
It's quite clear now, eh?
At least I haven't gone in, purchased a pumpkin scone and run out to a craft store for some shellac and created ornaments of my own.
Although I'm sure Martha Stewart would be proud. :P