hmmm...looks innocent enough on the surface, doesn't it? Colourful magnets, pretty pictures drawn by adorable nieces, Canada's Food Guide and of course, Usher. But don't be deceived by it's happy appearance, there is EVIL inside!!! oh, and on top. Let's take a peek...
What's hiding in that white box? Well it's a cheesecake that D brought over last night when we rented movies. Last time when he told me he had a gift for me, I asked if it was cheesecake. Frankly, I always ask if he's bringing me cheesecake. This time the bastard did.
and that foil pan? What's hiding under the tinfoil? Well it's a WHOLE APPLE CRUMBLE that my sister-in-law left on Christmouse. I love having a sis-in-law that can cook soooooo well. *sigh* But I love it more when she doesn't leave it at my house.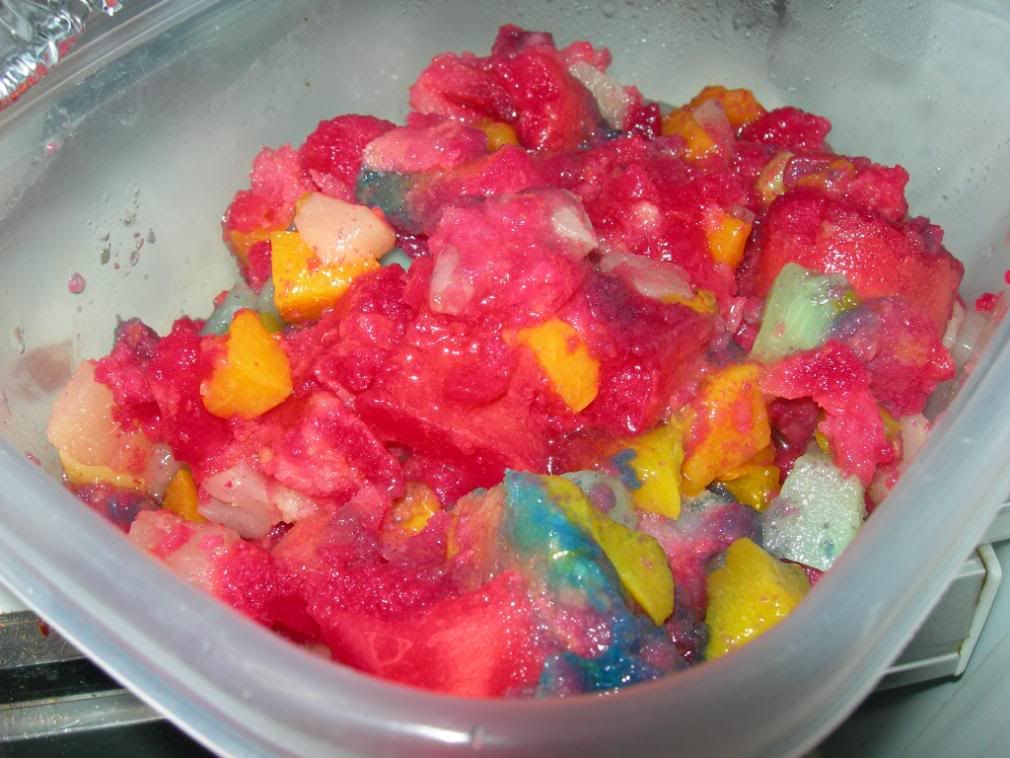 and that ziploc container hiding in the bottom? Oh - it's Mom's trifle. I'm hoping Jeep makes that disappear soon.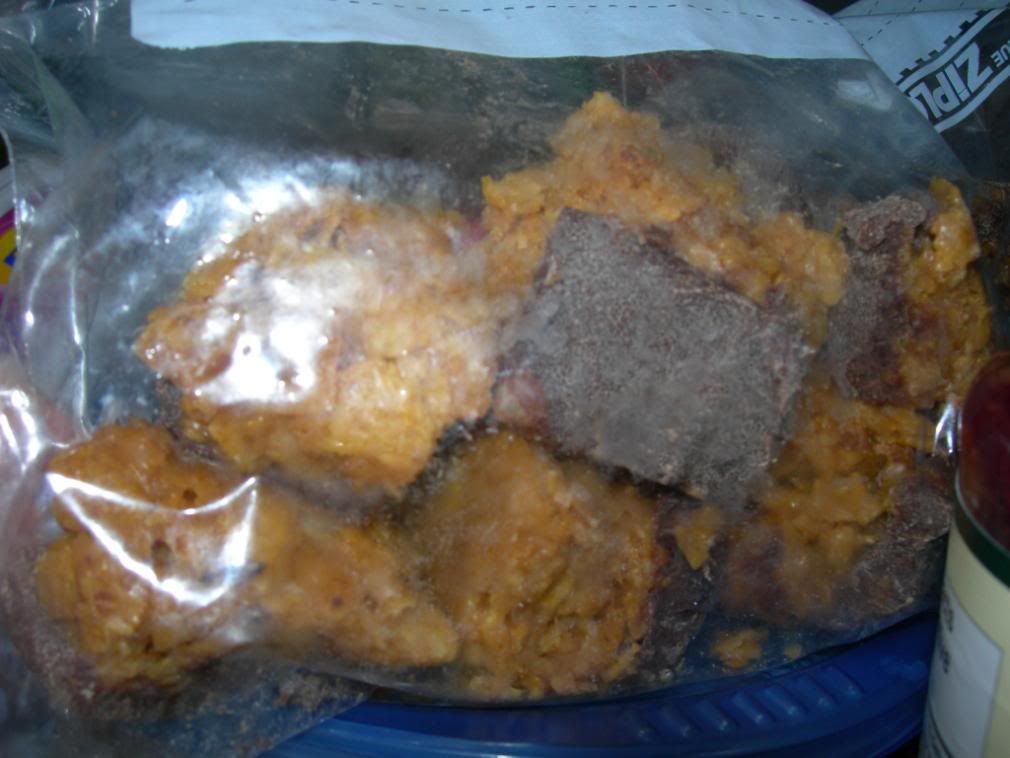 But mom didn't JUST bring her trifle. She brought us her infamous peanut butter chocolate squares. Maybe if we put them in the vegetable drawer with the beer I'll forget all about them....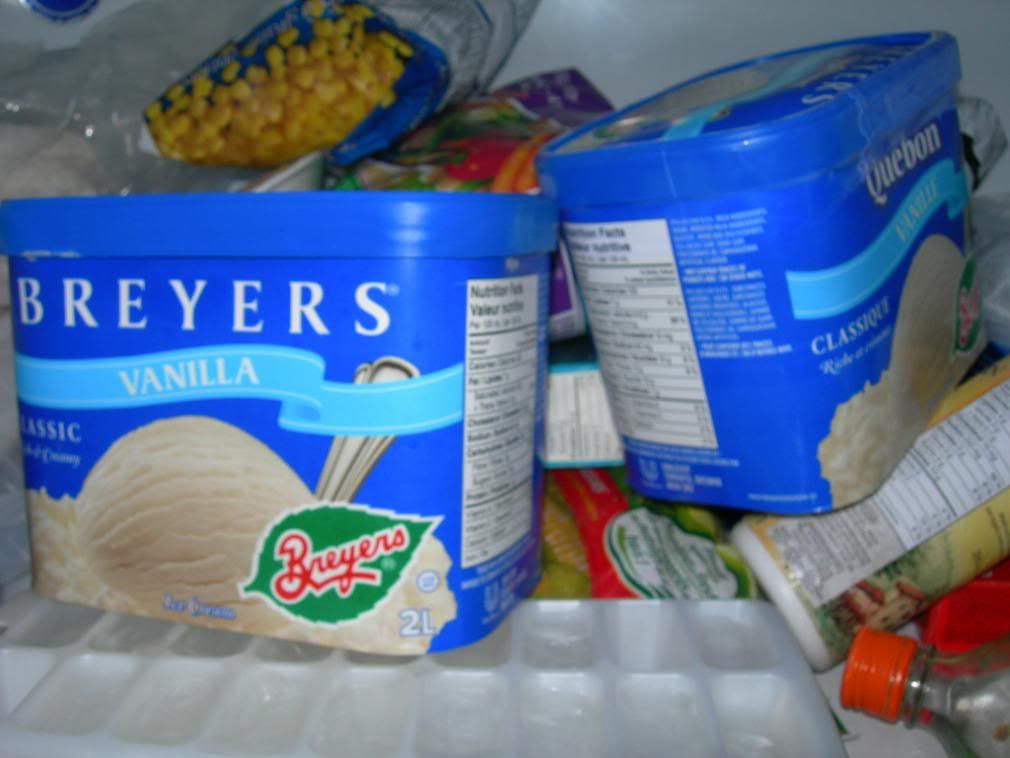 and what goes so well with apple crumble and trifle? Vanilla Ice Cream, of course! Not one, but TWO!!! JOY!!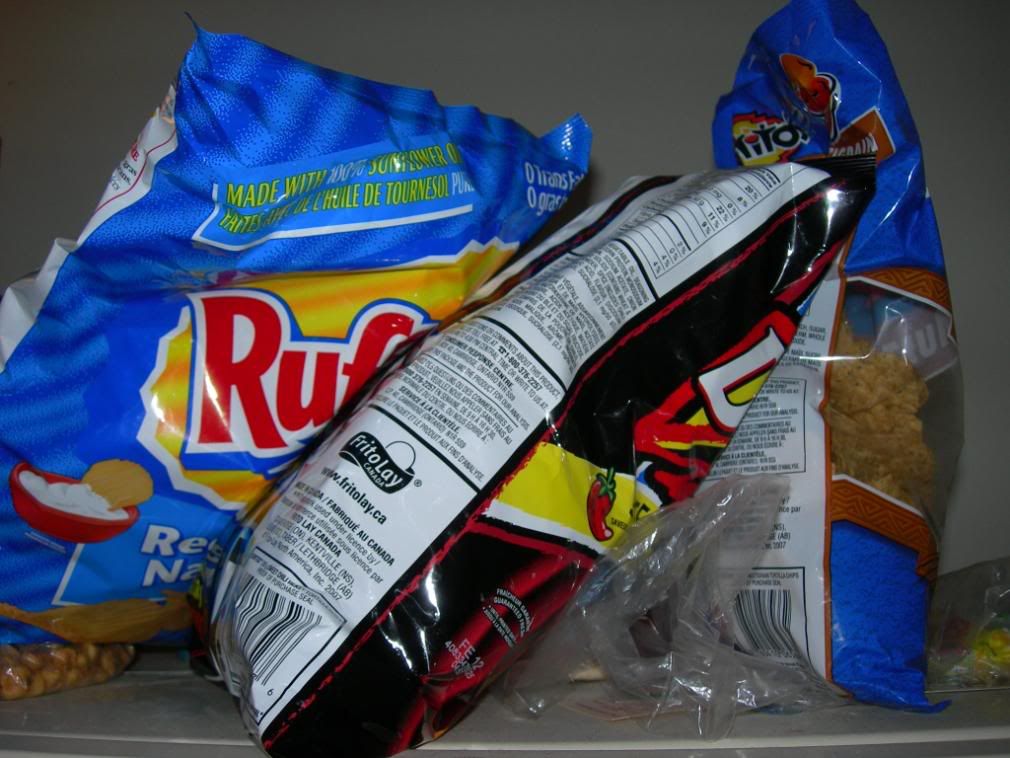 And if the junk IN the fridge wasn't bad enough, we have junk on the outside too! Chips, chips and MORE chips!! But the crap is not contained in my kitchen alone, no no, because my life isn't THAT easy...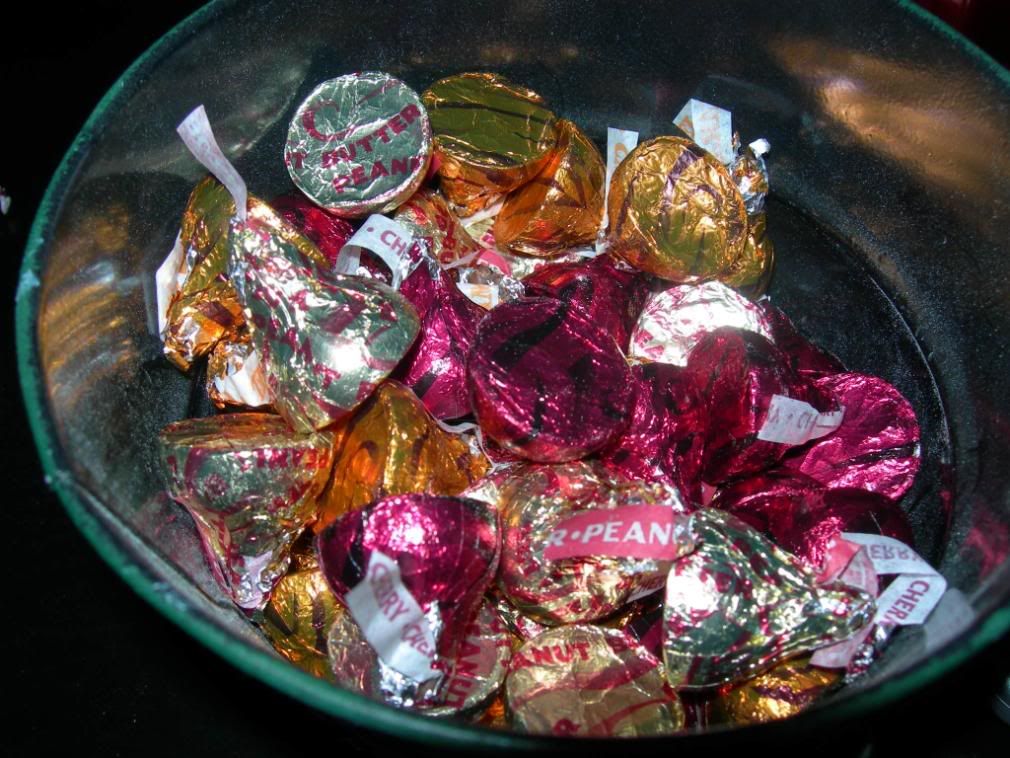 a pail full of kisses. Cherry, peanut butter and caramel ones at that. There used to be two pails... I had some help, ya know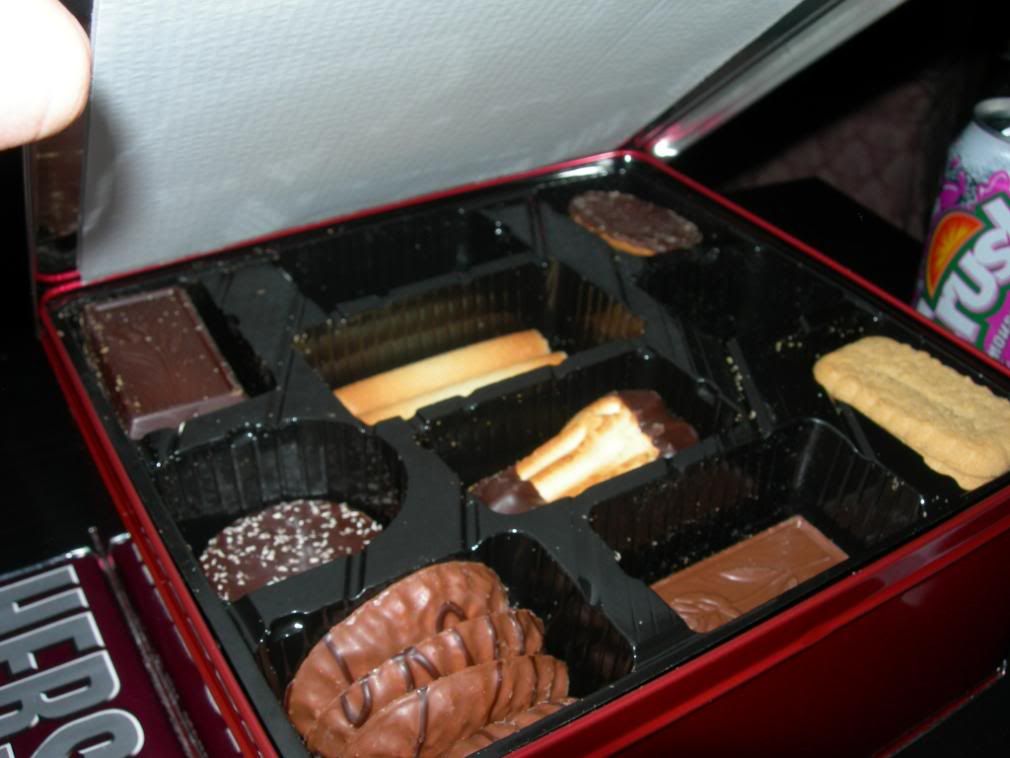 and what Christmouse wouldn't be complete without a fancy tin of cookies. ...which has barely been touched and is sitting on my coffee table. MAKE THEM GO AWAY!