Meet
Kris
, my little coworker who I always talk about. Today we will discuss the food that gets paraded into our office on a daily basis and ponder the question "how the hell does mouse cope?"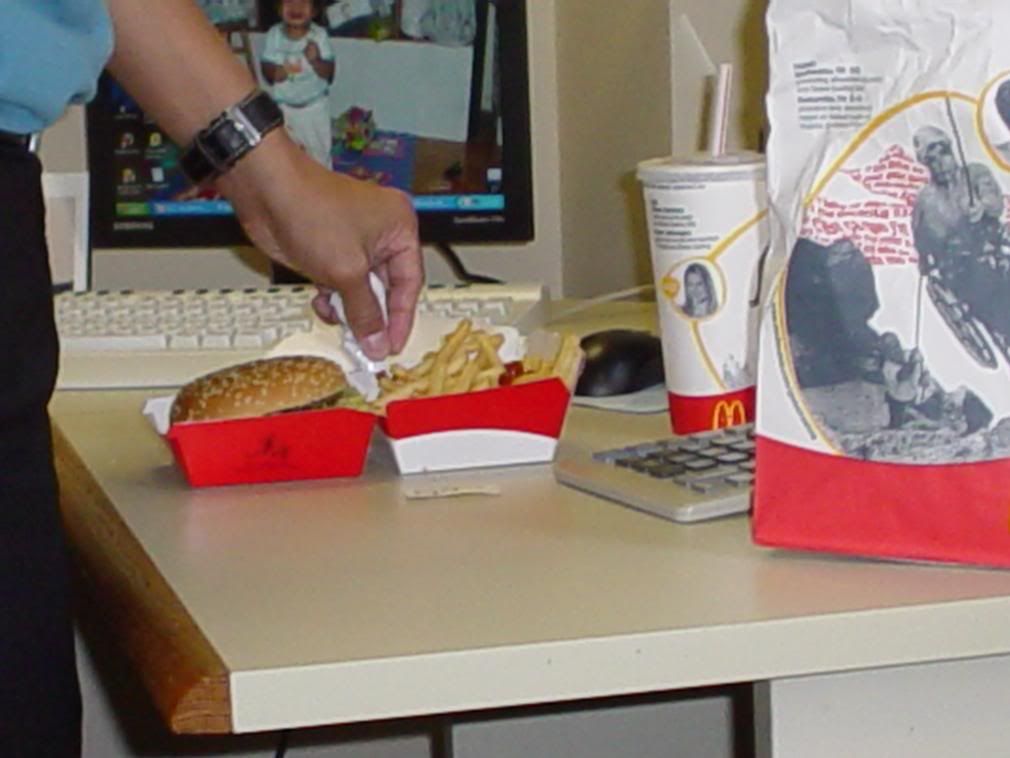 Exhibit A- Monday we have the Big Mac Combo with a medium fries and a regular iced tea. NI from McDonalds says.... 1060 calories, 46 grams of fat and 7 grams of fibre.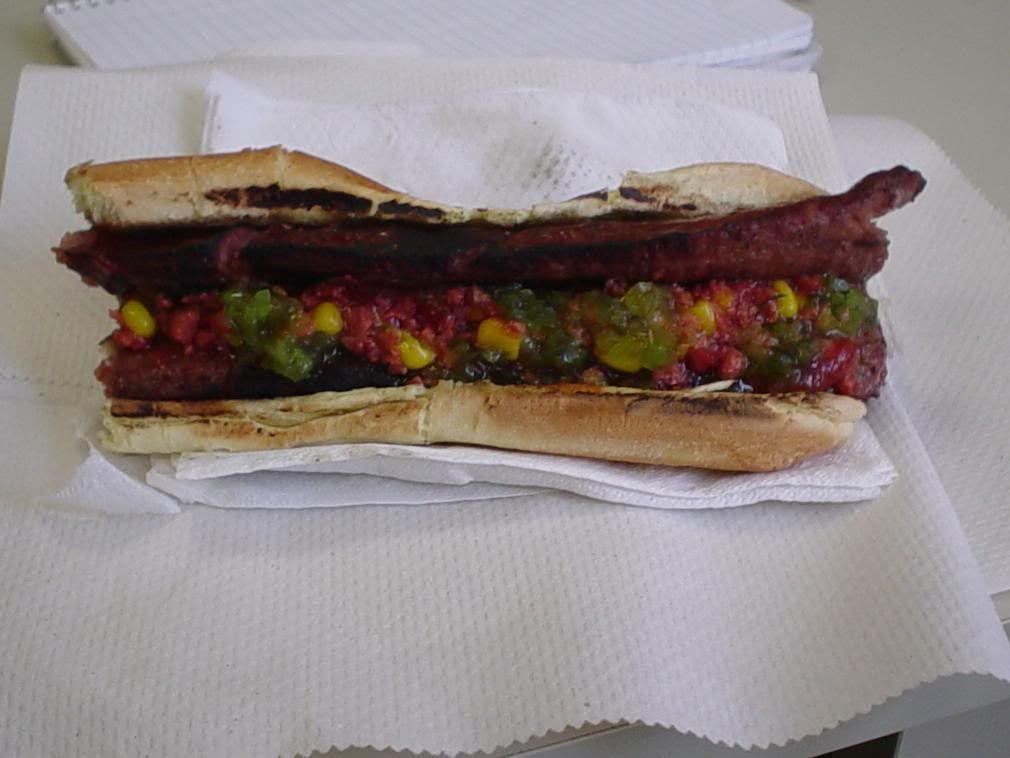 Exhibit B - Wednesday we saw the meat of the street variety waltz through our office door. It was dressed in relish, some sort of corn relish and other assorted gook. I again am thankful I'm allergic to processed meat. Calorie King states that the average street meat will run you around 350 -450 calories, 15-35grams of fat and 1-2 grams of fibre.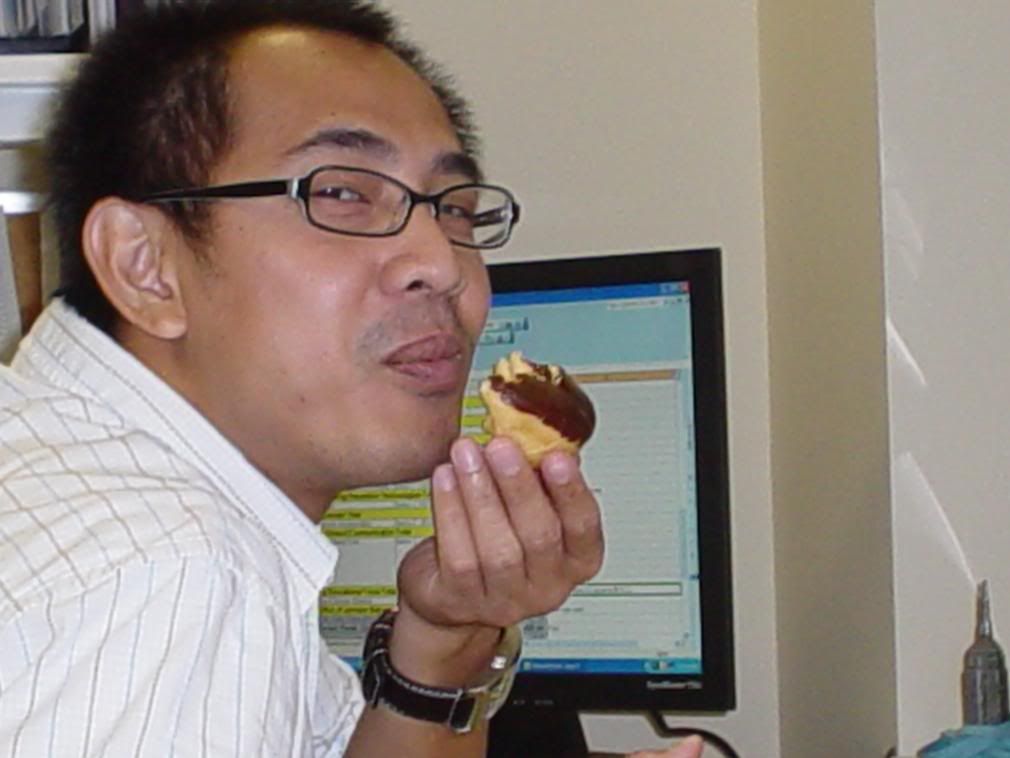 Exhibit C-Thursday morning breakfast. Two chocolate dipped donuts. I was only quick enough to catch the tail end of number two. each one is 210 calories, 8 grams of fat and 1 gram of fibre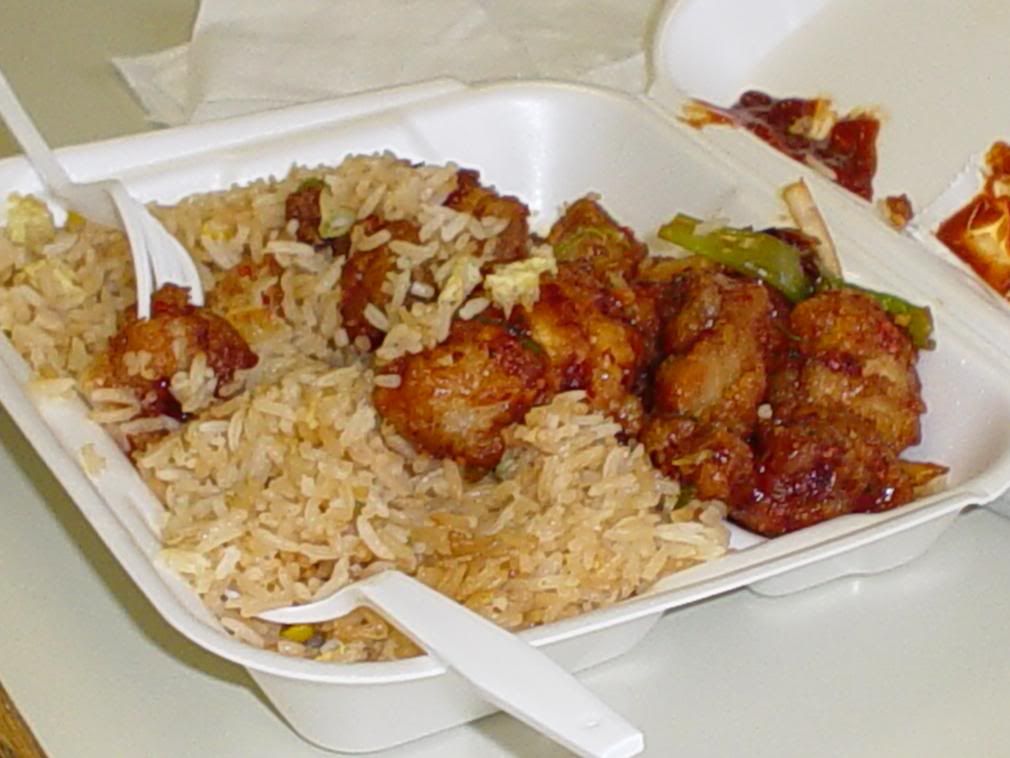 Exhibit D - I ♥ new wok! this actually came into our office twice this week but it was camera shy on Tuesday. Fried rice, chili chicken and...I have no clue what the other stuff is...Dude! did you actually eat a veggie?! I think i see a pepper! I am afraid Calories, holy crap fat and probably some fibre all of this and my little buddy manages to maintain his girlish figure of 130lbs (wearing army boots, probably :P). *sigh* I wish I had his metabolism.