despite the fact that something so crappy had to happen to me to make such big changes, i am SO GRATEFUL that i made the changes that i did. I'm sitting here on my stupid stability ball, typing this, almost in tears, after a great run outside that i tried to talk myself out of several times (even while running) but I did anyway despite the wind trying to knock my arse down and looking at pictures that, well, don't really look like me. So for that person who said I don't really "look fat", let's take a stroll down memory lane...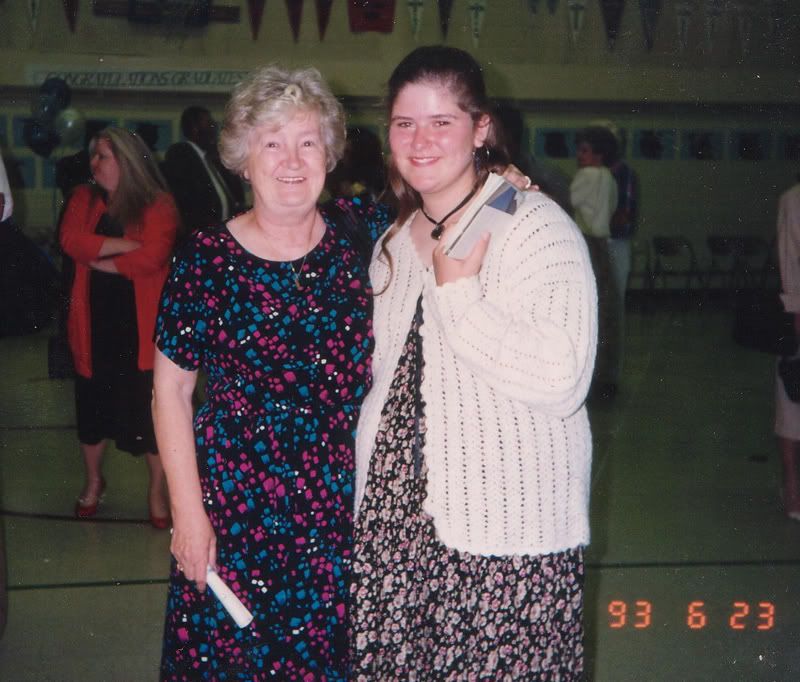 This would be me at the age of 13 with my granny. I remember wearing a size 16 then.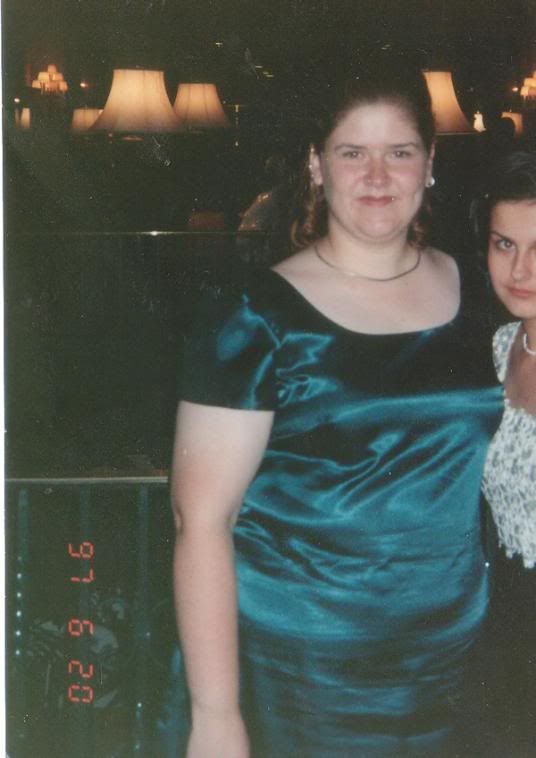 at my high school prom. I had the dress specially made because I couldn't find anything that fit me that I liked.
Me at 21. I was 230lbs here and this was just before the first time I finally did something about my weight.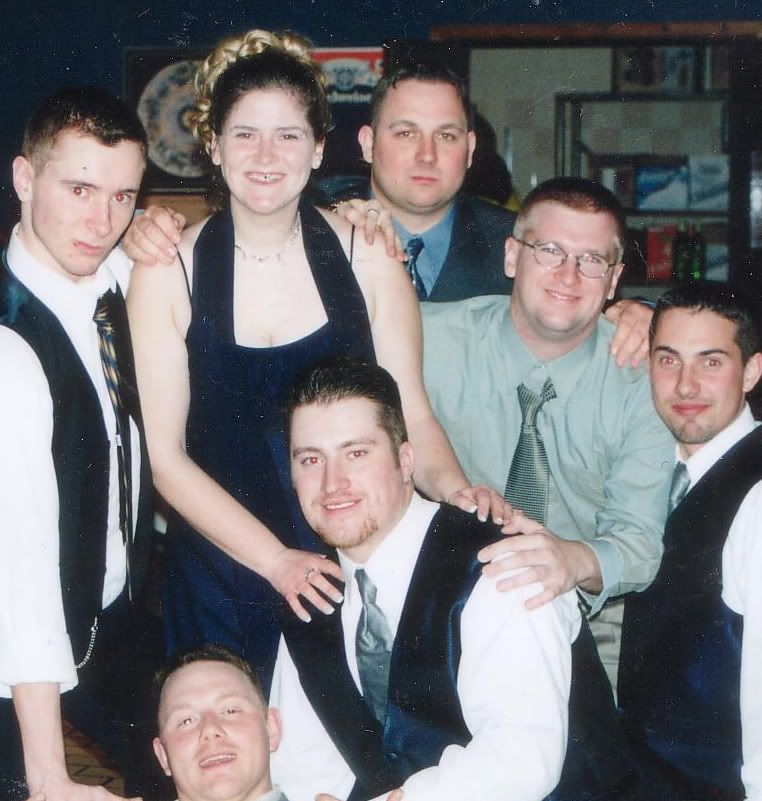 at my brother Stephen's wedding in 2001 at about 175lbs which was my lowest ever before now. This was 7 months after the truck picture and after trying body for life. I gained 30lbs back in the next four years. So i found last year's resolutions -
weigh less than 150lbs - DONE
run the pride 5K run with John - DONE
Get my G2 - ER.....
ok, so 2 out of 3 isn't bad. So for 2007 I will:
Maintain my WW success (no back sliding this time!!) and track honestly!
Run another 5k and find a 10K race
Finally get my G2
Try to be more positive in life
Work on finding a new career (long term goal)
Wishing everyone a happy and prosperous new year!!